Summing up my au pair experience into one blog post is challenging! There's something more than being nostalgic about the past—and that is learning to appreciate what you leave behind in order to be a better human and move on with another perspective of life. I hope this helps you understand that being an au pair is more than cool pictures and parties with international friends. It's way more interesting and fulfilling than that. You hope to touch lives as much as they touch yours. So, without further ado, here are the 6 things I learned as an au pair:
Culture Shock
The first thing that I remember most about arriving in the U.S. for the first time was the diversity of people, their different accents, and the way they seemed to treat each other. It was so exciting to hear English everywhere, all around me, and to share this dream with other people from all around the world. Using an agency like Cultural Care Au Pair made the transition so much easier. They taught us about kids, American culture, and first aid.
Even things like the dishwasher (yes, I loved it so dang much!) were a big culture shock for me. Also the whole craft beer scene, the baseball and football games—and their holidays, like Thanksgiving, 4th of July, Easter and Christmas. Every celebration made me realize how important family was. Also, Americans view time a lot differently than Colombians. I had to fight my Colombian instincts and start being punctual in the U.S. In fact, I was never late once for my job—but with my boyfriend and friends … that's another story.
Language Barrier
Even though I was confident enough with my English before becoming an au pair—because I had studied it at school and on my own since I was 9 years old—I must confess … there was so much English that I didn't know! Dios mío! The language element does play a gigantic role in having a good experience. Being able to express ideas and feelings really helps you to bond with your host parents, your host kids and your new friends.
I felt like I would speak so well with my boyfriend and friends—but at home, I would struggle when the kids were loud or interrupting often. Or when I said something quickly to my host parents or we had small talk, or listening to a lot of commands carefully. This was a big challenge. It doesn't mean you can't try. Talk about the weather, your culture, plans for the weekend, the news, the kids, etc. I only spoke English to my host parents and 60% to the kids, but English books and songs played a huge part in my adaptation to the job and the new lifestyle. I highly suggest you try to go out and observe and listen to natives. Surround yourself with English speakers and dare to talk about deeper things with them.
Children
Hands down, the reason why this whole adventure was worth it was the kids. For most au pairs, English and traveling are why they sign up. It was like that for me as well—but once you commit and understand what your life has turned into for the following 1 or 2 years, you realize something so good and so pure along the way. The connection with the kids you take care of.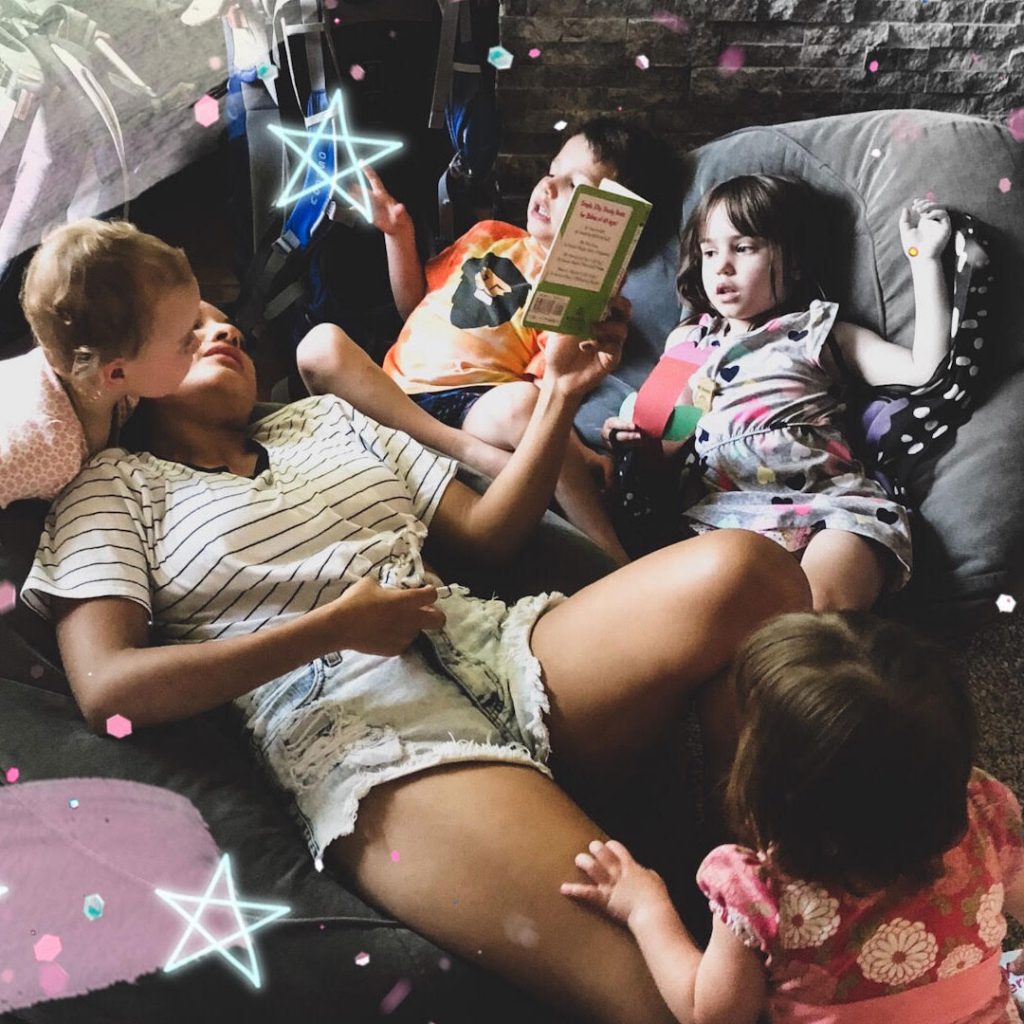 Yes, sometimes it's chaotic, sometimes you want to cry, and sometimes you wish they could understand as an adult does—but then you come to your senses and remember you need to think differently and pull out your best problem-solving skills. It's amazing all you get to live with them … even those first times you all have together, like touching snow for the first time! Or looking at the great Grand Canyon! Or simply playing with leaves in the fall. My host kids taught me to be patient, proud, careful, worried, overprotective, creative and, mostly, to have fun. I wouldn't change a thing.
The American Style
I have to say this is my personal experience and I don't mean to generalize, but as far as we all know, American culture has been defined as diverse, individualistic, competitive, and greedy. On the other hand, as an au pair, and Latina, I felt there was more to this.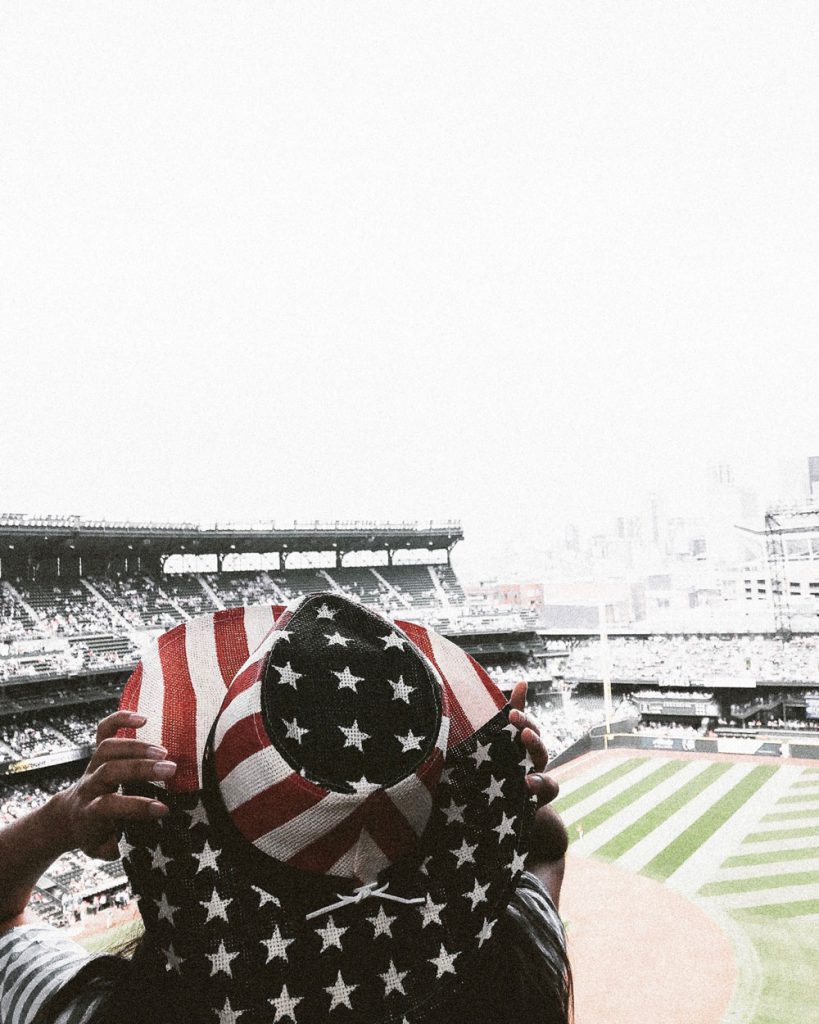 I was lucky enough to live with a family where respect, words and love mattered the most. I learned how to treat kids with kindness and teach them values at a really young age. I learned to try and be more proactive but, overall, how to stay connected with friends and family by having genuine and meaningful encounters. It made me appreciate my family and my friends more. I also enjoyed the small talk and all the compliments. It made me more of an observer and less selfish, because looking at others and admiring something in them is an act of generosity and love.
Patriotism
The cultural element of this experience is so precious. When you're away from home for a long time, you realize how much you miss flavors, smells and traditions you underestimated before. It's time now to be the best ambassador for your home country and give them a glimpse of your homeland.
Socially Speaking…
I will be very honest. It's beautiful how two people's paths can cross on accident. I would go as far to say that the friendships you make during travels are twice as strong—because we already know that one day, probably soon, we're going to go our separate ways and the moments and the laughs are numbered. This almost forces you to enjoy the moment.
On the other hand, we have routines, and during that routine it's almost impossible not to compare yourself to the other au pairs and what they're doing! Who traveled more? Who is traveling this weekend? Who speaks English better? Who is more brave? Who has a different date every weekend? Who gained or lost weight? So many new things come to mind, and you'll feel anxiety, depression, sadness, and happiness—all in the same week! We have to learn how to be objective and turn all of this into an opportunity.
You'll have two types of friendships, those that you can go out with and have a good time … and those that stay, support you, and become lifelong friends. All of us are looking to make new friends, but it was hard to make real friends. Sadly, there seemed to be a lot of superficiality but don't get me wrong there were plenty of opportunities to connect with incredible people who will be my friends forever.