If you're an au pair living in America, it's crucial that you have the necessary support and resources to help make your year abroad a successful one! Cultural Care is proud to offer an array of au pair support services – perhaps the most instrumental of which is the role of the Local Childcare Consultant (LCC).
What is an LCC, you ask? That's a great question – and an important one. To best answer it, we reached out to LCC Joanne Dooley, who just hit her 15-year mark as an LCC. Joanne lives just north of Boston, Massachusetts and says she "absolutely loves her job."
As you'll hear from Joanne, an LCC is so much more than simply a support resource for both au pairs and host families alike – they are a confidante, a problem-solver, and a friend. They help interview new host families for the program; they welcome new au pairs into their local communities; they ensure that both host families and au pairs fully understand the program regulations and then abide by those guidelines. And of course, an LCC must be passionate about cultural exchange and the work they do day in and day out – they must love what they do, so the au pairs and host families they work with love the au pair program in return.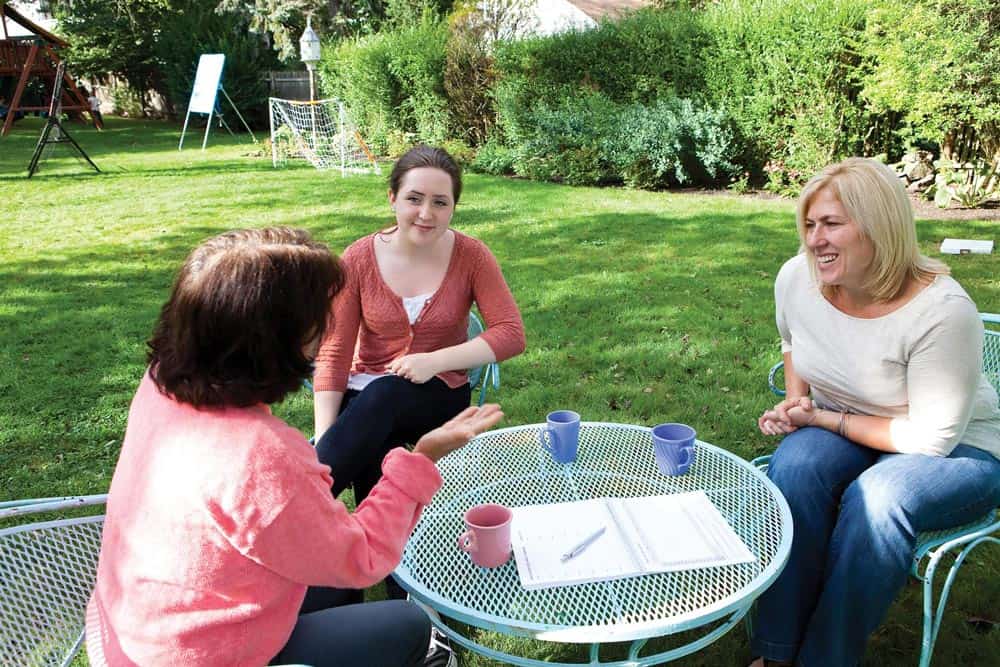 Keep reading to learn a little bit more about the role of an LCC, and to get a detailed look into how an LCC can positively and profoundly impact an au pair's experience in the USA.
Q: Hi Joanne! Can you walk us through your role and responsibilities as an LCC?
A: Sure thing! My role as an LCC can be quite demanding – but quite fulfilling. You must be able to maintain a delicate balance between the au pairs and the host families. Both are supported by the LCC and at times, this can pose a challenge. There must be an explicit understanding from both parties that the LCC will maintain confidentiality. So I work very hard to maintain an unbiased alliance to both my au pairs and host families. It is through my reputation that the au pairs have confidence and trust in me. I also maintain a very high standard of knowledge about the program details, including information about mandatory rules and regulations. This of course includes more delicate matters about how to help when things do not go as expected. It is my role to be there when unforeseen problems arise to ensure that the au pair and the host family have the support they need. It is the LCC's role to comfort an au pair that may be missing home and may not want to reveal their true feelings to their host family. It is also the LCC's role to offer the family suggestions and support if the au pair is not complying with their household rules. Lastly, the LCC is responsible for recruiting and educating new host families about the benefits of au pair childcare – including opportunities for cultural exchange!
Q: What is the most rewarding part – and the most challenging part – of being an LCC?
A: The LCC role is both very challenging and rewarding. It takes a special person to be able to multi-task and balance the role well. The challenges are that there is always someone that needs something and there is no real start or end to the day's work. At times it can be exhausting. But the rewards are that there is a lot of gratification in knowing that you are supporting someone so far from home that, in many cases, has only their LCC to lean on. Learning from and getting to know so many wonderful young adults from so many corners of the world is inspiring. It brings me joy to know that I am making a difference.
Q: Do you have any funny stories or anecdotes to share about au pairs or host families?
A: After 15 years, I have a lot of wonderful stories to share! But the one dearest to me is the young male au pair from Bosnia that came with so much determination to succeed. He educated himself on how to apply for the lottery. He saved his money and kept his intentions to himself as to not trouble his host family with his wishes. And he was elated when he applied for the lottery and got a green card status. After completing his au pair year, with green card in hand, he moved to NYC. However, he quickly learned he could not support himself. Feeling discouraged, he reached out to me to let me know he was desperate and that he might need to return home. I immediately insisted he get a bus back to me and told him he could stay with my family while he worked hard to get on his feet. Today, this remarkable young man is a RN after many years of study. He recently became a U.S. citizen and is so proud of his accomplishments. I had the privilege of visiting his family in Croatia recently (where they moved after the war) and they graciously hosted me in their home. It was an experience I'll never forget.
Q: Do you have any great success stories that stick out to you?
A: I have matched and welcomed 3 sisters over the last ten years and have developed a personal relationship with their mom. When the oldest daughter had been here a month or so, she told me she was not doing much to make her experience a memorable one. When I asked why, she told me her mom back in Mexico forbid her to travel to NY or outside of her host family's area as she was worried for her daughter's safety. For the au pair's benefit, and with her permission, I contacted her mom in Mexico. I convinced her to allow her daughter to make her own decisions, and that she, as her mom, had raised her well and now she needed to trust her. The mom was eternally grateful and felt reassured having me there as not only her daughter's LCC, but as a support to her back in Mexico. I have maintained a great relationship with this mom and when it was time for her other two daughters to become au pairs, she called me for my support. I have supported all 3 daughters, and I wouldn't have it any other way.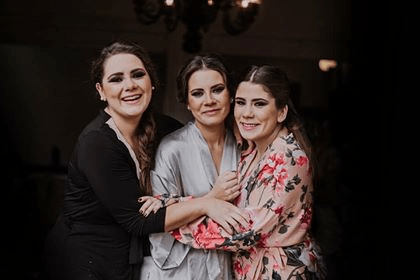 Q: In your opinion, what are some of the most compelling reasons to become an au pair?
A: Being an au pair can be challenging at times. However, they will grow and learn from this experience in ways they never expected. The cultural experience is tremendous – but the growth and learning opportunity is most apparent in all au pairs after fulfilling their year.