Exciting news! We've revealed our 2020 Au Pair and Host Family of the Year! With hundreds of heartwarming nominations submitted by au pairs and host families alike, this Cultural Care award is a top honor.
These awards are our special way of recognizing au pairs and host families that make an impact in the lives of one another and their communities. Our task to narrow down the submissions to 15 finalists for each proved very difficult. We want to take this chance to again thank and congratulate every one of our finalists and nominees—please know that to us, you are all truly winners.
This year's award process was especially exciting, because for the first time ever, our award winners were determined by people like you—members of our Cultural Care Au Pair community around the world. We are so thrilled that our 30 finalists received so much support and so many votes throughout the process, and we hope that you feel as proud of our incredible au pairs and host families as we do.
Before we reveal our winners—and share with you their nomination essays—we just want to say that both our award-recipients wonderfully represent the cultural exchange that takes place on our program. They truly embody the "spirit of the program" and have enjoyed program experiences filled with joy, laughter, and new understanding.
2020 Au Pair of the Year
Let's start with our 2020 Au Pair of the Year—Daniela Lisboa dos Santos, from Brazil! Here is the beautiful essay her host family wrote about her, which won her the honor and highlights everything we love most about Daniela:
"Daniela has raised the bar for au pairs everywhere.  There are good au pairs, there are even some really great au pairs, and then there is Dani, a category all onto her own.
Dani joined our family with 3 children in March of 2018.  We have a bustling household like any other – children with limitless energy, making lots of noise and endlessly vying to be the one in the spotlight. It can be overwhelming to feel pulled in multiple directions by high-pitched needy voices throughout the day but not Dani, she saw the chaos as her mandate to control and calm and more than rose to the occasion.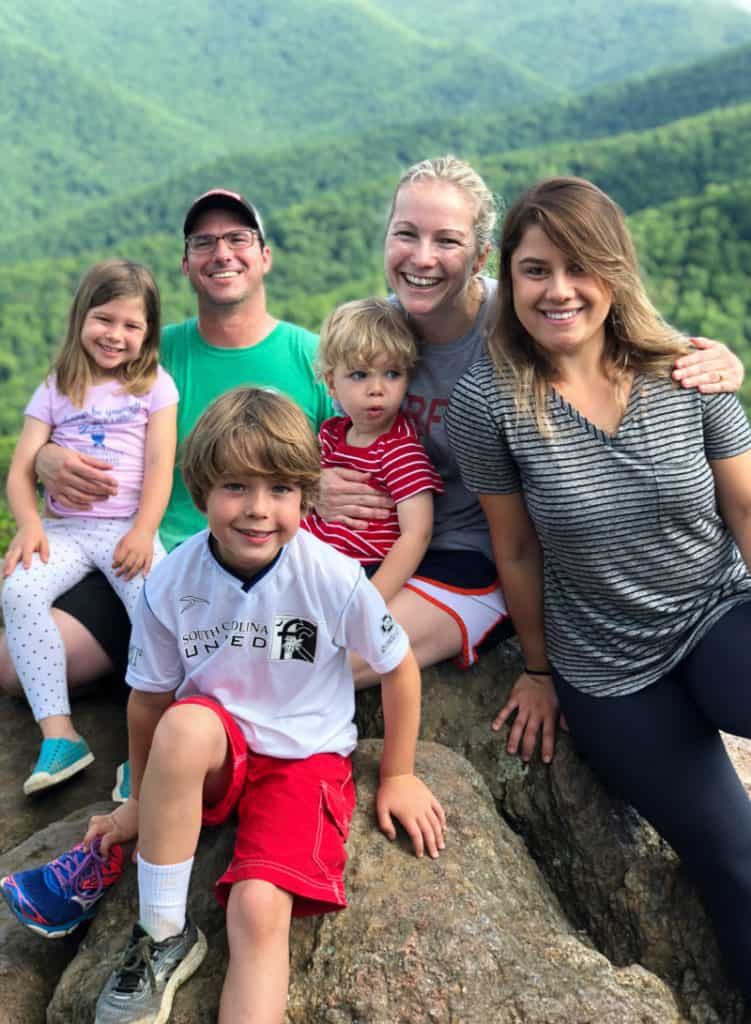 Throughout the last two years, we have seen Dani concept and create an art project for every holiday known and unknown, don a lacrosse helmet and fearlessly try to block shots on goal from our 8 and 3-year-old son. Pack backyard or playground picnics to break up the summer monotony, leave positive quotes on our kitchen board to start a new day after one that may have had more than its fair share of temper tantrums. This is just a small sample of examples that demonstrate how Dani really relished her role and the impact is three kids who revere her as their own personal heroine.
What has also been incredibly inspiring and commendable to witness is how she has carried herself in her personal life to truly maximize her time and experience in the United States. She has courageously put herself out there – meeting people wherever she goes and setting up coffee dates or movie outings. Baking cookies for our church and seeking volunteer opportunities with the local senior community center. She even has gone running with my ladies' group at 5:15am (yes 5:15 AM) and accomplished her first 5K on Thanksgiving!
While she came with the mission to improve her English she also wanted to take advantage of courses offered by our local university that would bolster her career as an IT project manager. Even though the credits wouldn't count toward the program requirement, she spent her free time taking these intensive classes, with English/Portuguese dictionary in hand and putting in the work because she saw the end benefit of newfound knowledge far outweighing the effort.
Dani has become the nexus for Columbia, SC au pairs planning social gatherings and serving as an empathetic ear when their own homesickness or culture shock kicked in. She is the best friend and champion for our local Brazilian community and even the speed dial and inside source for the school moms. Everyone knows Dani. And therefore, everyone loves Dani.
As a mom, you can only dream of having childcare where your kids are with someone who extends the same maternal compassion and generosity of heart. Dani has shown an unwavering drive to do what's right, lead from the heart and when the going gets tough, brush herself off, give a hug and try harder. She is a model of all that is right and beautiful with the au pair program.
In our hearts, Dani has become a Rowley and irreplaceable member of our family and cherished member of our Columbia, South Carolina community. It will be next to impossible to say goodbye but thanks to Dani we have so many wonderful memories and inspiring moments to keep us smiling."
2020 Host Family of the Year
Now for our 2020 Host Family of the Year—the Aga-Phelan family, from Colorado! Continue on to read the essay their au pair wrote about them; it's a wonderful look at what makes Cultural Care's host families so very special:
"When you make the decision to be an au pair, you have a million questions about what the next year of your life will be like, I knew that so many things would change but I never imagined that it would be the best decision I would make in life.
Every day upon waking I feel the blessing of having a true family, it is wonderful to have people who love you and value you, it is incredible as from the first day I arrived at our home, they made me feel that it was part of their life, this year has been full of wonderful moments, my family has allowed this experience to be unforgettable.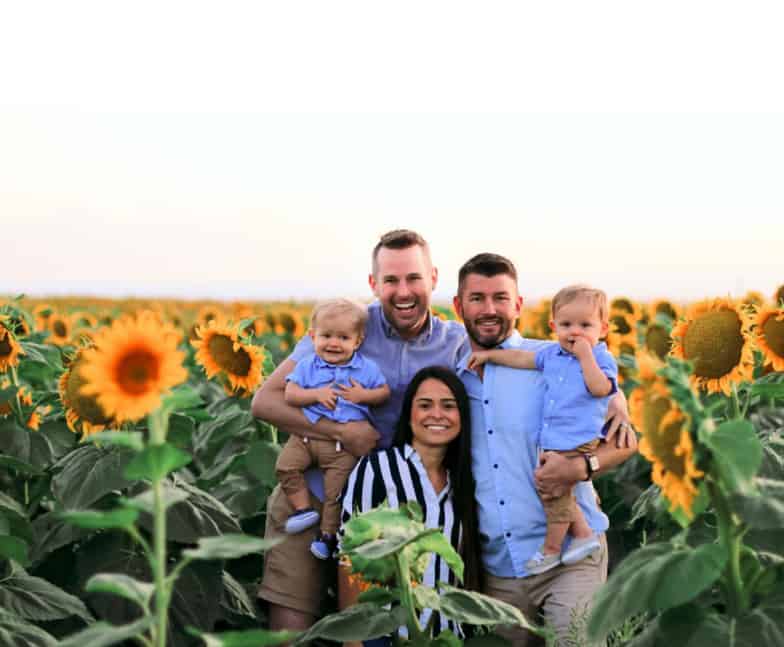 They are my support in this place, they always listen to me and allow me to share my experiences, my joys and my dreams. Derek, Jason, Camden and Colton have filled my life with magic. I am definitely another person. They have helped me overcome my fear of speaking in English. There have been very funny moments with a lot of mistakes I have made—nobody imagines the embarrassing things I have said but thanks to them, to their love and dedication, I have made great changes. With every new word, they teach me how to write it and its meaning. They evaluate me and reward me when I learn. Every weekend, they share activities that I can do to learn from their culture and invite me to share with their family and best friends. They create challenges for me with the goal of knowing our state of Colorado.
There are so many wonderful things that I could spend hours explaining why they are the best host family and I can summarize it like this: I can say that they are very important to me and thanks to them, this has been the best moment of my life. Now my main concern is to know that in a few months I must leave, because I love with all my soul these people who have filled my life with happiness. They deserve to receive the Host Family of the Year award. Any au pair who comes to this home will feel happy, loved and in a family."
Congratulations again to both our amazing winners—we're proud to call you part of the Cultural Care Au Pair community!