I want to share my rematch experience with you, as these things do happen sometimes. I'll start off with mentioning that even though I left my first family after 2 and a half months to start over somewhere else, I still have great memories from my time with them—the things I did there and the friends I made there are still part of my life.
I started in Lancaster, Pennsylvania. Before arriving in the USA, I had Skyped a lot with my host family and couldn't wait for this journey to begin and finally meet them. I'll be honest: I never had real homesickness to start with because everything was so exciting and new! I first started missing home after a few months. I was missing my friends and the things I used to do at home. I mentioned that to my host parents—and that alone helped a lot. Just getting it off my chest and telling them the things I missed doing is a form of sharing your personal life with them—which made me bond with them very quickly. They might even gift you with small gestures that are related to the stories you tell them. My host mom, for example, put sun screen in my welcome gift basket because we had joked about my sunburn I got back home at work. It's all about the small things and simple joys that give you this warm fluttery feeling in your heart.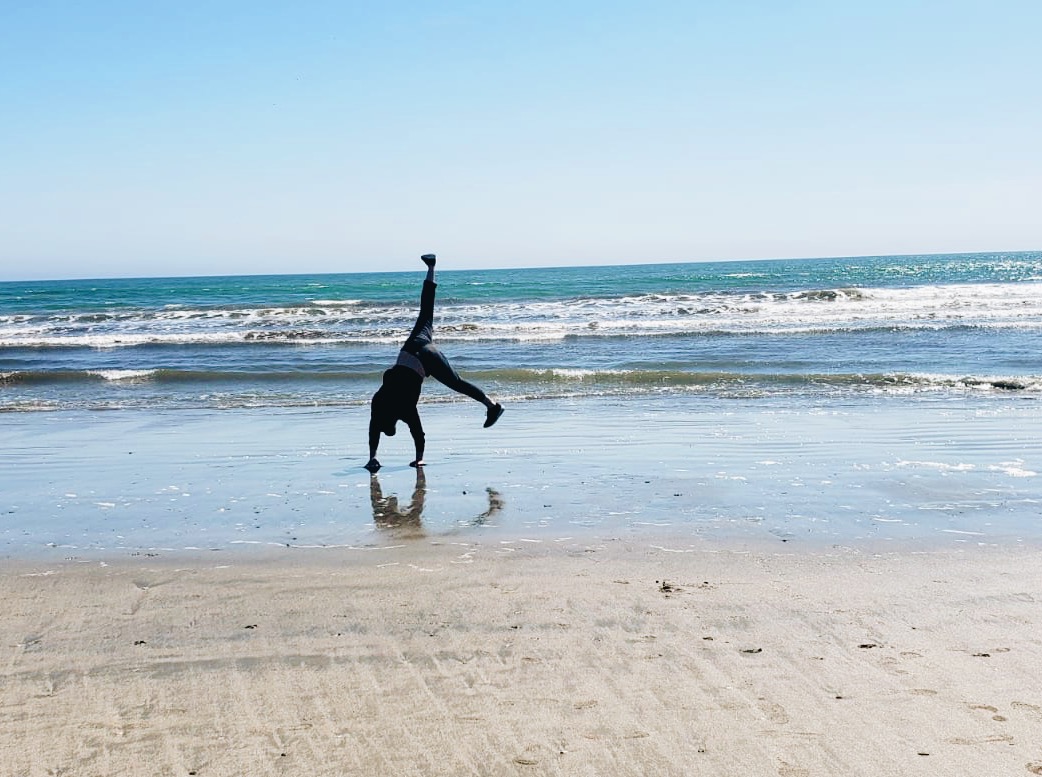 And those are the things that make this experience one of the best ones in your life!
Skyping with your friends and family at home is also a great help. Just make sure to keep it down at night or go outside in the backyard! One of the days I cherish the most with my old host family is when we spent the whole day at the Hershey Chocolate theme park. And in my first week, I reached out to the au pair WhatsApp group to start bonding with other au pairs and to get out of the house and do some fun things with new friends, as I am a social person and started to feel isolated after 2 weeks. The group made it super easy to find a few friends. Having a couple of good friends is super important, so definitely make the effort and find your person or persons!
Unfortunately, though—as I mentioned—after 2 and a half months my host family and I decided to go into rematch. Even though we could have fun conversations and had a lot of great moments, we had different opinions when it came to working together and had misunderstandings in our communication which led to grudges we held against each other. Unfortunately, we hadn't opened those up to each other from the beginning and the grudges kept growing until we felt like anything we said to each other could be misunderstood or would lead to an argument. After we had two support meetings, we both came to the conclusion it would be better to try somewhere else. And so we did and our LCC was a great support during the process. I even got to spend a week with their new au pair. He was really nice and we had a good time with the kids together and good talks just between the two of us.
Being together with the kids also made the transition easier for the kids. I won't deny it was bittersweet, but it was also exciting to talk to my new host family and interview them. After a week of interviewing, I decided to live with a nice family in Connecticut. I arrived mid-October. I was very honest with them about what the problems were with the family before and where we failed to make it work. We talked a lot and I quickly realized that I was pretty much on the same wavelength with my new host parents and felt like communication was going to be easy with them—and to this day, it has been.
I have decided to extend for another year with them because I value very much how they make me feel confident in what I think and things I want to do. They also make me feel appreciated in what I do for them and the kids, without having to say much. Though they really don't miss out on saying "thank you" either or asking how my day went. I fell in love with the kids in the first couple days. It took a few weeks to adjust and for them to find out their limits with me. But the two boys I look after now couldn't be more loving and cute which makes the rest easier. They got used to my strictness pretty quick. But my silliness definitely played a big role in that too. The feeling that you get when they say their first "I love you" is indescribable! Last week I asked my 5-year-old host boy what he likes most about me and he said he likes that I show him awesome movies!
Celebrating successes that your kids make during potty-training makes the whole process worth it! When the kids start speaking words you taught them in your own language, you're filled with pride as if they were your very own kids. Now traveling is fun. And with au pair weekend, for example, you don't just get the opportunity to travel, you can also collect credits and build on your au pair connections in the USA. There are more agencies for au pairs as well that make education and travel together possible. For example, I did a weekend class in Nashville! I'm telling you, these experiences and all those simple joys are going to make you more content than you can even imagine. You just have to make sure you steer your ship in the right direction! You are the captain.