America is well-known for having beautiful, natural vistas all across the country. Each and every corner of the USA has a unique geographical identity – after all, it's such a big country, there are so many different ways to experience the legendary nature of America!
Every year, countless visitors from around the world flock to the USA to discover the beauty of nature – many of which, are au pairs. Au pairs are in the perfect position to soak up all of America's gorgeous landscapes because they have at least a full year in the country. Between their designated travel month, paid time-off, and weekend availability, au pairs can explore a variety of popular US travel destinations for cheap.
If you're interested in nature escapes in the US, you can see every possible kind as an au pair; from the sprawling forests of the Northwest to the expansive, red-rock canyons of the Southwest to the jagged coastlines of the Northeast. Trust us when we say that au pairs are some of the most well-traveled visitors the USA sees.
So if you're considering becoming an au pair in America – or simply considering a trip to the land of opportunity – we recommend you start with these 10 epic nature escapes in the US:
Grand Canyon National Park
Located in Northwestern Arizona – a state in the Southwest corner of the country – the Grand Canyon is perhaps the most iconic American nature escape there is. With its layered bands of red rock revealing millions of years of geological history (and its gorgeous sunrises & sunsets that attract explorers all year long), this epic canyon is a very popular vacation destination.
Popular viewpoints include Mather Point, Yavapai Observation Station and the Desert View Watchtower. You can also explore Lipan point, with its wide views of the canyon and Colorado River which runs through. Whether you decide to trek through the canyon on trails, go for a donkey ride or simply stand at the edge of the rim (please be careful!), you'll without a doubt be in awe of the vastness that lay before you. Perhaps the best part of nature is its ability to conjure feelings of wonder and astonishment in those who seek it out. It's one of the few things that can instantly make people feel humble, and remind them of just how big and ancient our earth is. Nowhere is this experience greater than at the Grand Canyon.
Yosemite National Park
Nestled in California's Sierra Nevada mountains, Yosemite is an unrefuted gem of the Western half of the United States. Famed for its giant, ancient sequoia trees and stunning hiking trails, Yosemite is a nature-lover's dream. A popular spot for visitors is Tunnel View – the iconic vista of towering Bridalveil Fall and the granite cliffs of El Capitan and Half Dome. Be sure to bring your camera – you won't want to walk away without that perfect Instagram shot.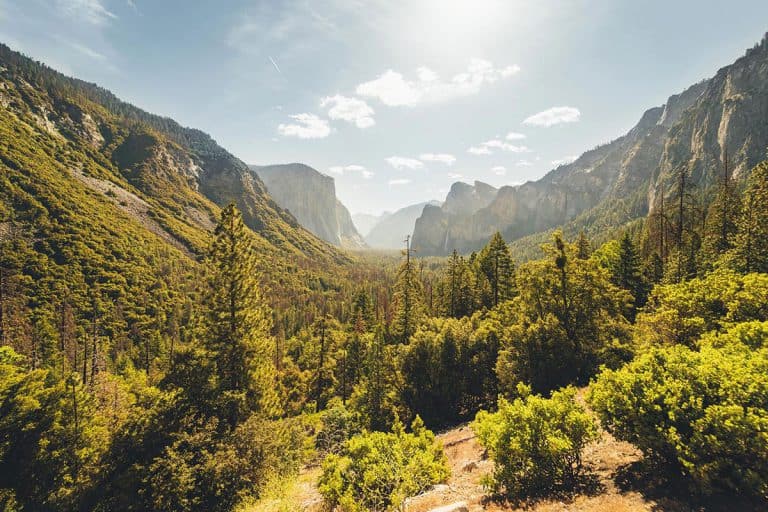 Yosemite Village offers shops, restaurants, lodging, the Yosemite Museum and the Ansel Adams Gallery, with prints of the famous American photographer's renowned black-and-white landscapes of the area. It's easy to spend days exploring the nearly 1,200 square miles of nature that Yosemite has to offer – but be careful and cautious of wildlife. If you're a fan of the animal kingdom, you'll relish in seeing a variety of species in their natural habitat of Yosemite.
Badlands National Park
This National Park is located in South Dakota, a central-northern state. It's known for its dramatic landscapes that span layered rock formations, steep canyons and towering spires. If you visit Badlands, chances are you'll encounter some Bison, bighorn sheep and prairie dogs in the sprawling grasslands.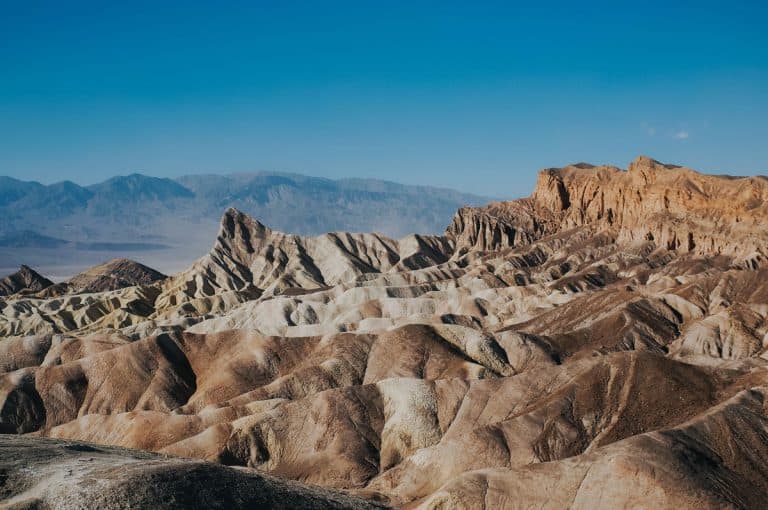 Badlands is a rugged kind of beauty – after all, it boasts one of the richest fossil beds in the world! Scientists have traced fossils back to ancient mammals such as the saber-toothed cat, proving that these creatures once roamed the very same land we roam today. To see some of the most gorgeous fossils America has to offer, be sure to hike the Fossil Exhibit Trail – it's a boardwalk with displays of fossils uncovered in the park. Also be sure to drive the Badlands Loop Road (Highway 240), as it winds past scenic lookouts that are perfect for a photo op.
Yellowstone National Park
This epic nature escape is so expansive, it's part of 3 different states! The majority of this 3,500 square mile wilderness recreation area is in Wyoming (atop a volcanic hot spot, at that!) – but the park spreads into both Montana and Idaho, too.
Yellowstone has the distinction of being the world's first national park – it's filled with beautiful vistas everywhere you go, and it's home to hundreds of animal species including bears, wolves, bison, elk and antelope. A trip to Yellowstone can keep you busy for at least a week, between all its dramatic canyons, alpine rivers, lush forests, hot springs and gushing geysers – the most famous of which being Old Faithful. If you want to explore mountains, forests and lakes – and witness the drama of the natural world unfold – then Yellowstone is the place for you.
Acadia National Park
One of the most stunning vistas – and the only National Park! – on the East Coast, Acadia is a 47,000-acre Atlantic coast recreation area primarily on Maine's Mount Desert Island. It's unique for its woodland, rocky beaches and glacier-scoured granite peaks such as Cadillac Mountain, the highest point on the US East Coast. Fun fact: Between the months of October and March, Cadillac Mountain is the first place you can see the sunrise in the USA. Every year, thousands make their way to Acadia's highest peak to catch sight of the first light of day.
If you make your way to Acadia, go for a day hike and stop at the Jordan Pond House for delicious popovers with jam and tea. Also make sure to spend some time in the bayside town of Bar Harbor, with its plenty of restaurants and shops. Get Maine lobster while you're there!
Bryce Canyon National Park
Located in southern Utah, Bryce Canyon is a sprawling reserve known for crimson-colored "hoodoos" – which are spire-shaped rock formations. It's one of the most unique nature escapes the US has to offer, and it's a must-do for any nature-lover.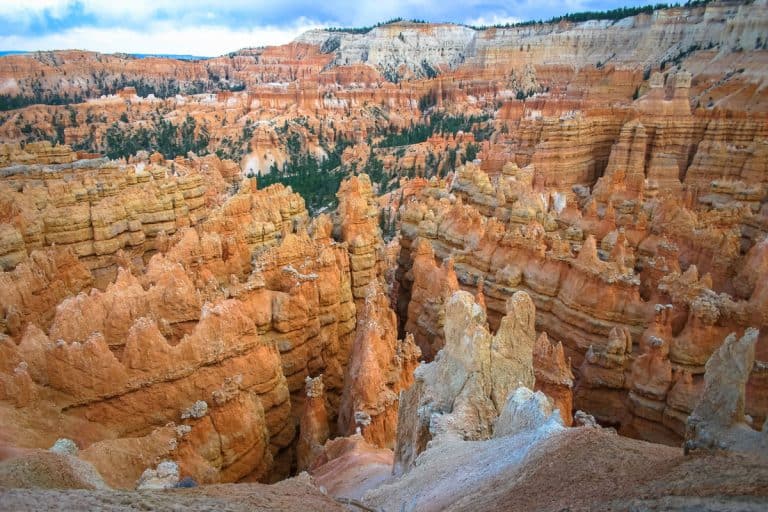 Bryce Canyon National Park's main road takes you past the huge Bryce Amphitheater, a hoodoo-filled depression lying below the Rim Trail hiking path. If you're looking for gorgeous sights and contemplative spots, visit Sunrise Point, Sunset Point, Inspiration Point and even Bryce Point. Try and make it there around sunup and sundown for the best views.
Great Smoky Mountains
Some of the most picturesque mountains in America, the "Great Smokies" are a range that rise along the Tennessee/North Carolina border in the southeastern corner of the US. They're considered a subrange of the Appalachian Mountains, and they form part of the famous Blue Ridge Physiographic Province.
The Great Smoky Mountains are a gorgeous natural gem in a too often under-visited corner of the USA. It's world-renowned for its diversity of plant and animal life, the beauty of its ancient mountains and the remnants of Southern Appalachian mountain culture – including but limited to the birthplace of American country music icon Dolly Parton.
Everglades National Park
The Everglades are wetlands located on the southern tip of the US state of Florida. It's a 1.5 million-acre preserve that's often compared to a grassy, slow-moving river. The Everglades consist of coastal mangroves, sawgrass marshes and pine flatwoods that make it unlike any other natural preserve in the country!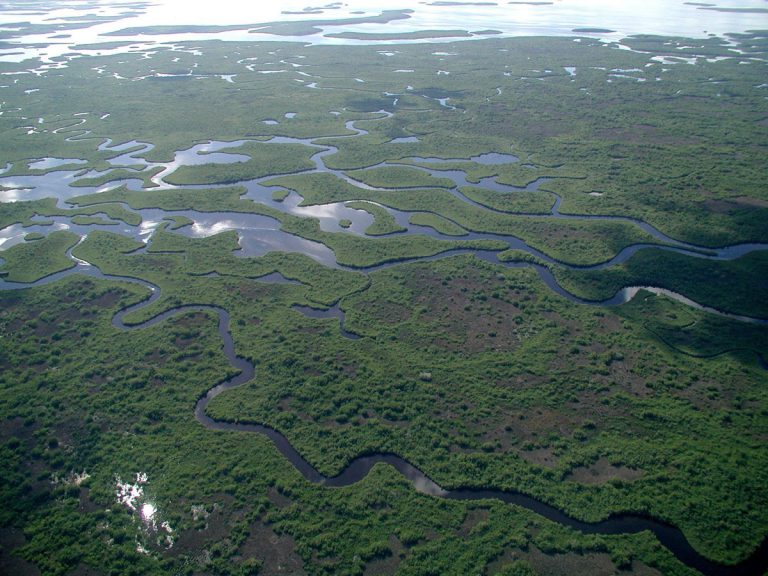 The Florida Everglades are home to hundreds of animal species, including the endangered leatherback turtle, the American crocodile, the Florida panther and the West Indian manatee. This unique National Park is considered an international treasure, protected as a World Heritage Site and deemed a "Wetland of International Importance." It's a must-see!
Rocky Mountains
This mountain range is perhaps the most popular in all of North America – they stretch for 3,000 miles from deep in Canada to multiple American states including Idaho, Montana, Wyoming, Colorado and down to even New Mexico. They offer dramatic wilderness, diverse wildlife and unparalleled alpine lakes.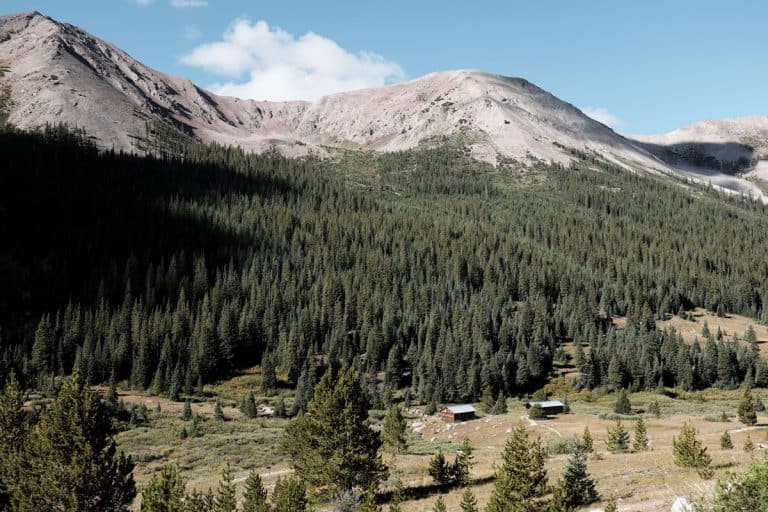 In Colorado, you can visit the Rocky Mountain National Park, which is visited every year by countless hikers looking for their annual dose of epic nature escapes. Spend some time on the famously scenic Trail Ridge Road, a 48-mile highway that reaches a gorgeous high point of 12,183 feet. It will give you a spectacular feeling of awe as you take in the view.
Lake Michigan
One of the five Great Lakes of North America – and the only one located entirely within the US – Lake Michigan has a water surface area of 22,300 square miles. It also contains numerous islands, most notably the Beaver Island archipelago that is accessible by both boat and plane. Many visitors will make their way to Beaver Island for stunning views of the surrounding lake and for a unique experience in nature.
Lake Michigan beaches also boast several important sand dunes, some of which are featured in the Gillette Sand Dune Visitor Center – a must-do for a trip to the lake. There you can explore exhibits and nature programs that explain the importance of the Great Lake region and its role as a natural resource for the country.