Traveling is one of my favorite pastimes. Seeing new places, meeting new people, soaking in new cultures—it's how I broaden my horizons and learn more about the world. Plus, every trip I take allows me to learn more about myself! What makes me tick, what's really important to me, or what I'm willing to spend my time and money on. Traveling is a form of self-discovery.
If you're a regular traveler like me, you know that certain products and routines can make life on the go a whole lot easier. Whether it's packing a certain way, having pre-flight snacks or even crafting a killer playlist for those long road trips through state lines, personal travel hacks are a must.
Another thing that can make travel a whole lot simpler? The right set of travel products!
Whether you're a first-time-traveler or a seasoned-adventurer with countless states and countries under your belt, below you'll find 10 must-have products for any jetsetter.
Portable phone charger
It's 2019—which means that for most people, our smartphones are our most important and beloved travel companions. Between being in touch with loved ones, taking gorgeous pictures with our phone cameras, and using all those apps that help with exploring a new place, our phones are a crucial piece of our travel puzzles, like it or not.
That's why it's so necessary to have an external phone charger to help juice your phone up on the go! There's nothing worse than a low battery notification when you have a full day of excursions ahead of you. And even worse, without a portable phone charger, you're at the mercy of charging spots or kind strangers.
Be smart—buy a thin, easy-to-pack portable phone charger to keep with you in your day bag. Be sure to charge it overnight before you set out on your day's adventures, and you'll have plenty of battery life to help make your travels a breeze!
Mobile hotspot
Similarly to having a charged phone, having access to the outside world is pretty vital in this day and age. Most of those travel apps we love so much don't really function without access to the internet—and without proper Wi-Fi or data, we are left in the lurch when it comes to accessing everything from Google Maps to our hotel reservations in our email inbox.
With a hotspot device, you can get unlimited Wi-Fi or data for 24-hour periods of time and stay connected while roaming the world! The Skyroam device is a favorite—it's reliable, affordable, and proven to work just about anywhere. Depending on how often you travel, you can rent or buy a Skyroam device for as little as $9/day while on the go.
Sleep mask
Let's talk about sleep. Staying properly rested while traveling is, of course, a must—and when you spend long days traveling on planes, trains, and busses to get from Point A to Point B, you have to take advantage of every possible minute of sleep you can get.
Don't let your travel time go to waste! Use a comfortable sleep mask and allow yourself to fall asleep anytime, anywhere. Rather than spending another few hours watching a TV show you've downloaded to your phone, take that time to get some shut-eye so you can arrive at your next, exciting destination feeling refreshed and ready to explore.
Ear plugs
Along with a sleep mask, it's strongly recommended that you invest in a pair of comfortable ear plugs! Together, these two items will make it easy to get your much-needed rest.
As any good traveler knows, sometimes transit can be very noisy. When you least expect it, an alarm bell goes off, or a baby starts crying, or someone's loud music starts blaring. You can block all that out with a pair of good ear plugs. There are tons of different styles out there, but some are comfortable enough to sleep in! Those are the ones to buy.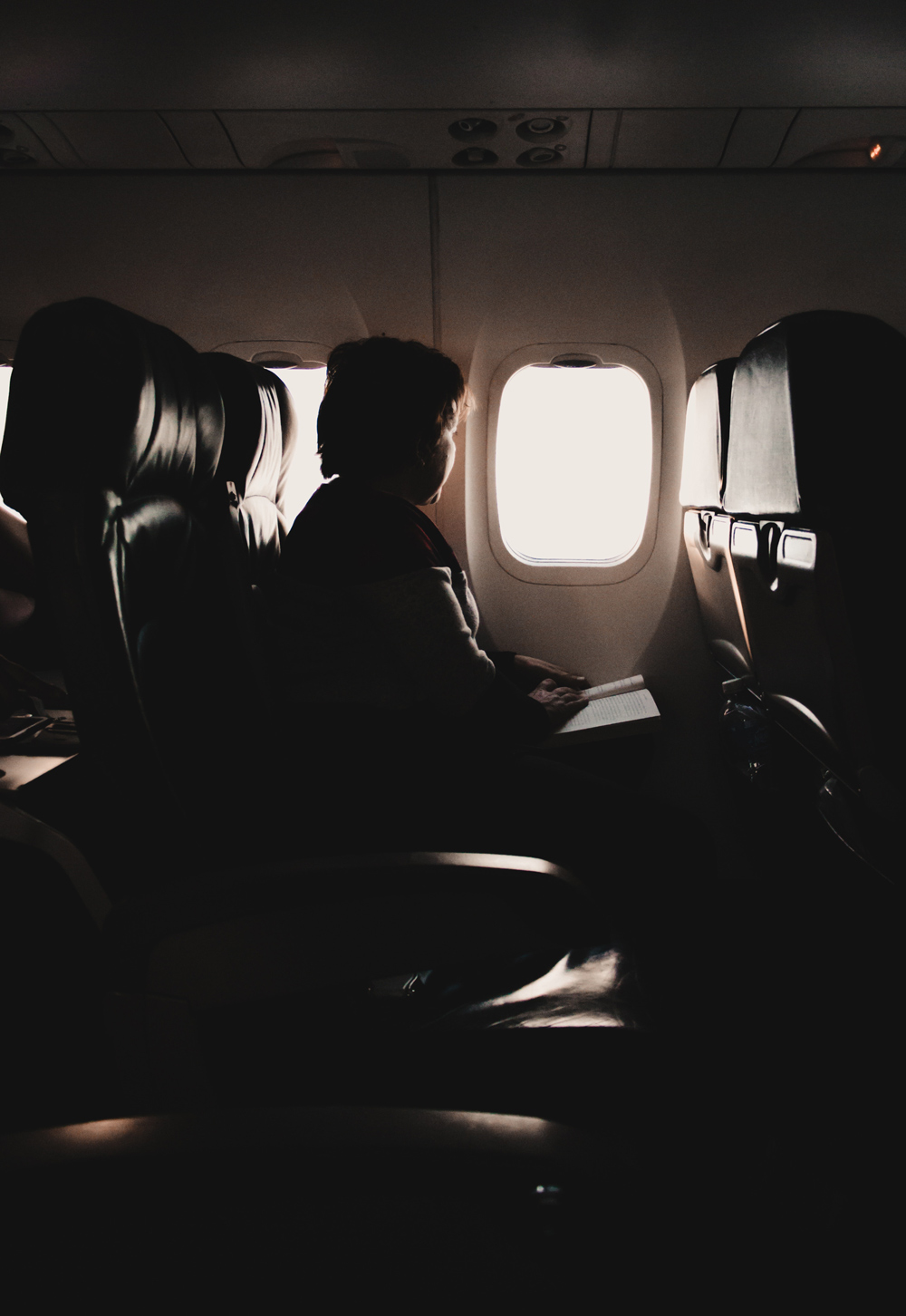 Travel pillow
What's better than a sleep mask + ear plugs combo? The trifecta of a sleep mask + ear plugs + a travel pillow! These three must-have items together will help you sleep like a baby in transit.
Most people agree that especially for longer trips, a neck pillow is essential. You can transform any seat in a car or plane into a top-notch bed when you invest in a soft, flexible pillow to wrap around your neck. The pillows that are inflatable or foldable are especially great for fitting into your carry-on—find one you love and you'll never travel without it again.
Packing cubes
Traveling is a wonderful thing, but it comes with its fair share of headaches. One of those headaches? Packing.
Trying to fit everything we need into one or even two bags can be a real challenge! And if you're going to be traveling for 2, 3 or even 4+ weeks, then it's absolutely vital that you have a system in place to keep things organized. Enter: Packing cubes.
Packing cubes are a real space-saver—they help you fit more in your bag without creating a wrinkly, disheveled mess of all your clothes and belongings. They also keep things rather compartmentalized, which means you'll always know where everything is. Packing cubes aren't too expensive, so be sure to pick some up before your next adventure!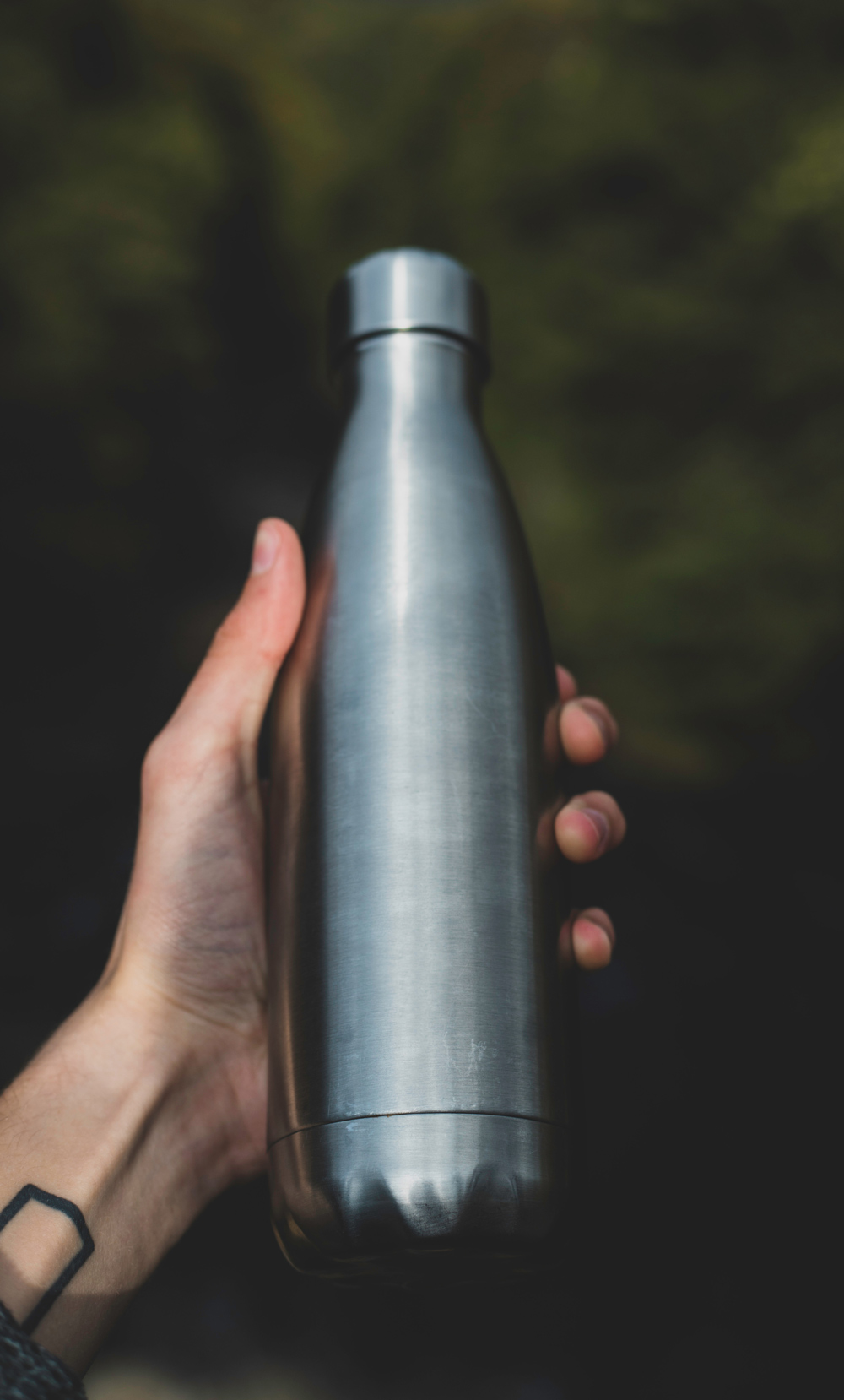 Reusable water bottle
Staying hydrated is especially important for travelers! When you're constantly moving through states and countries on planes, trains and automobiles, it's easy to forget to take a sip of water and give your body what it needs!
That's why a reusable water bottle is a must. You'll save yourself tons of money by not buying plastic water bottles along the way (especially at airports and train stations where they're so overly expensive)—plus, you'll be saving the environment too! Buy a water bottle that you can fit easily into your purse or carry-on, whether it's collapsible or simply a good travel size.
Bluetooth headphones
That killer playlist you made for your road trip? Or that white noise you need to fall asleep on a plane to your next destination? You need a good pair of headphones for all that—and with today's technology, the best option is definitely a pair of wireless, Bluetooth headphones.
Not having to worry about wires when listening to music or while lugging your bags on and off of busses is a total game-changer. They sit nicely in your ears and their battery life can last up to 8 hours or more! There are countless brands and options to choose from—but if you want to really make sure they last, go with a pair that's sweat-proof.
Bluetooth speaker
Want to share that killer playlist with your friends and travel buddies? Bring along a Bluetooth speaker! It's the best way to give your adventures the right soundtrack and vibe.
A Bluetooth speaker is perfect for a poolside day or tropical vacation on the beach. Make sure it's portable and easy to carry—and try to invest in a waterproof one if you can! That way, if someone splashes it at the pool, then no harm no foul. Like the headphones, most Bluetooth speakers can last up to 8 hours on a single charge.
Compression socks
Not only are socks important for comfortable foot-care while traveling, they're good for your health! If you want to prevent DVT, reduce foot stiffness and prevent your ankles from swelling after long flights, then you'll want to invest in a pair or two of compression socks.
There are tons of great brands to choose from, but Bombas is a particularly well-trusted one. With different colors and styles, they're a cute addition to any outfit. They're also supportive—they have a honeycomb arch support system and blister tabs to keep your feet taken care of. Don't let foot pain keep you from seeing everything on your list; grab some compression socks and hit the road.