You know what they say—the only thing better than receiving a gift, is giving one! Nothing beats that warm and fuzzy feeling of giving someone you care about something that you know will brighten their day.
And as an au pair, there are so many opportunities for gift-giving! Whether it's a holiday, a personal celebration or achievement, or simply a thinking-of-you present, there are always reasons to give your host parents, host kids, or friends a little something special.
It can be something homemade, something store-bought, or maybe an experience they'll enjoy and remember forever! Whatever it is, your host family will be grateful for the gesture.
Many au pairs look for inspiration on gifts they can give when they're first arriving in the U.S. or when they're getting ready to wrap up their au pair term and say goodbye to their host family. These are times where a little present can really put a smile on their face.
Whatever the occasion may be—and no matter where you live or who you host family is—here are some great gift ideas for you to consider …

Make them a scrapbook
When it comes to a gift that's sentimental and meaningful, it's hard to top the scrapbook! Making a scrapbook for your host family means giving them a physical representation of the time you've spent together; it means collecting and printing photos, as well as any other tokens of your au pair year, like movie tickets or seashells from the beach. And it means laying it all out nicely, perhaps with captions or labels that will help keep them remember the places you went and activities you did together as a family!
Whether you call it a "scrapbook," a "magazine" or a "picture book"—the gesture is the same. It's a caring way to give your host parents and kids a bit of nostalgia for your time together. For supplies and inspiration on making a scrapbook, be sure to check out your local craft store!
Order them a calendar
Another homemade gift, the calendar idea is similar to the scrapbook but a little bit less work. It will probably hold fewer photos than the scrapbook—but because it's a calendar, it'll be proudly and prominently displayed in your host family's home.
A calendar is a great gift because it has the sentimentality of the scrapbook but with an added bit of practicality! It gives your host parents the chance to think of you and your relationship with their family for a whole year at least, while they schedule activities, family vacations and doctor appointments for the kids. For easy and beautiful ways to make photo calendars online, check out websites like Shutterfly or Vistaprint!
Get them a digital picture frame
This gift idea is more expensive, but will ensure a lasting legacy of beautiful photos of you and your host family! A digital picture frame is shaped and designed to look like a regular photo frame—except it constantly rotates photos from albums that you can choose.
Digital photo frames don't take up much room, they look sleek, and they are great presents for host parents who are big fans of technology. You can find digital photo frames for as low as $40 or $50 at stores like Best Buy and Target!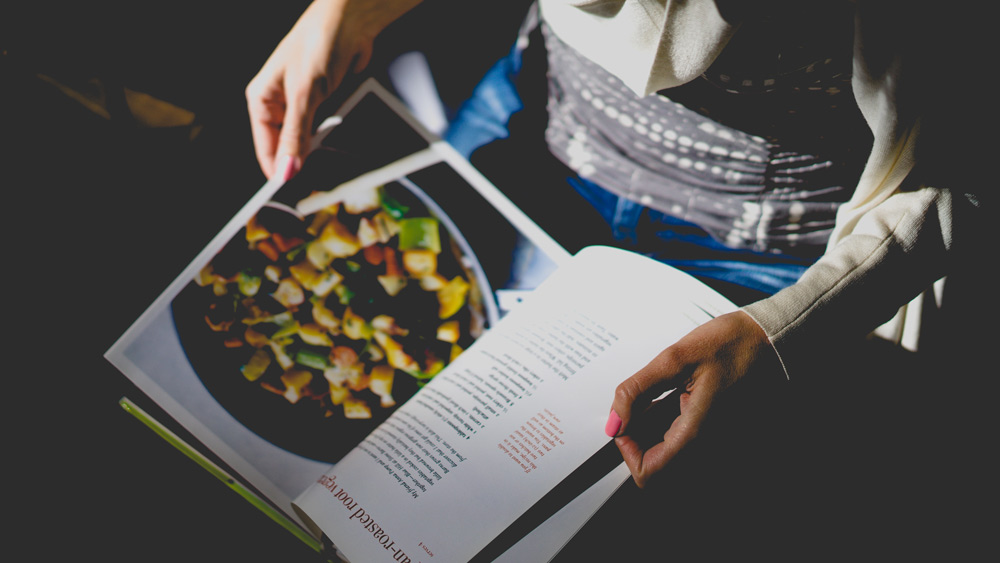 Give them the gift of food
For host families across the USA, one of the best parts about having an au pair is being introduced to so many aspects of a new culture! And one of the best parts about sharing our cultures with one another? The food!
It's no surprise then that a very popular gift idea for au pairs has been to create their host family a mini "cookbook" for when it's time to leave—as a way to leave behind the recipes that their host kids and parents have come to love. It could also be a space to include any words in your native language that you've taught your family, or any other songs, games and traditions you want to pass on. Maybe it's more than a cookbook … maybe it's a cultural exchange book!
The gift of food can also mean cooking or baking something traditional and delicious for your loved ones. After all, this is one of the oldest and most cherished gift ideas in the world—and a great reason to sit down and spend time together! Whether it's around the holidays, when you first arrive in the USA, or as a "see ya later" dinner as you get ready to go back to your home country, a homecooked meal and some family time is a beautiful way to say "I care."
Other meaningful ideas
The truth is—just as our au pairs and host families are so diverse, the gifts you choose to give them can be, too! The idea of making them something special is always great … but there are countless things you can buy, make, or do that will make your host family smile.
For instance, a lot of au pairs say they like to go to craft shows and farmer's markets and pick something out for their host families there … like a homemade box, or a printed piece of art! Bookmarks, coffee mugs, pillows—they're all great little reminders of how much you love them, and they're not break-the-bank expensive!
Of course, a beautifully-written card or special video for your host family is also a wonderful gesture to make. Anything that tells them how much they mean to you—and how grateful you are to them for welcoming you into their home and their hearts.