Ever dreamed of living in a place that combines the best of city life with the typical California dream-come-true beach lifestyle? Sounds like you've been dreaming about San Diego.
It was not until countless happy hours later of sipping on margaritas in various parts of town that I noticed what a giant beach town San Diego really is. I've seen young (and older) professionals walking into restaurants and events in sandals. The rainbow flip flops are as common in San Diego as the little black dress in NYC.
But where is San Diego located, really? All the way down in Southern California, with Orange County as the neighboring north and Mexico just below the border—which makes San Diego far more interesting than most other beach towns in the USA.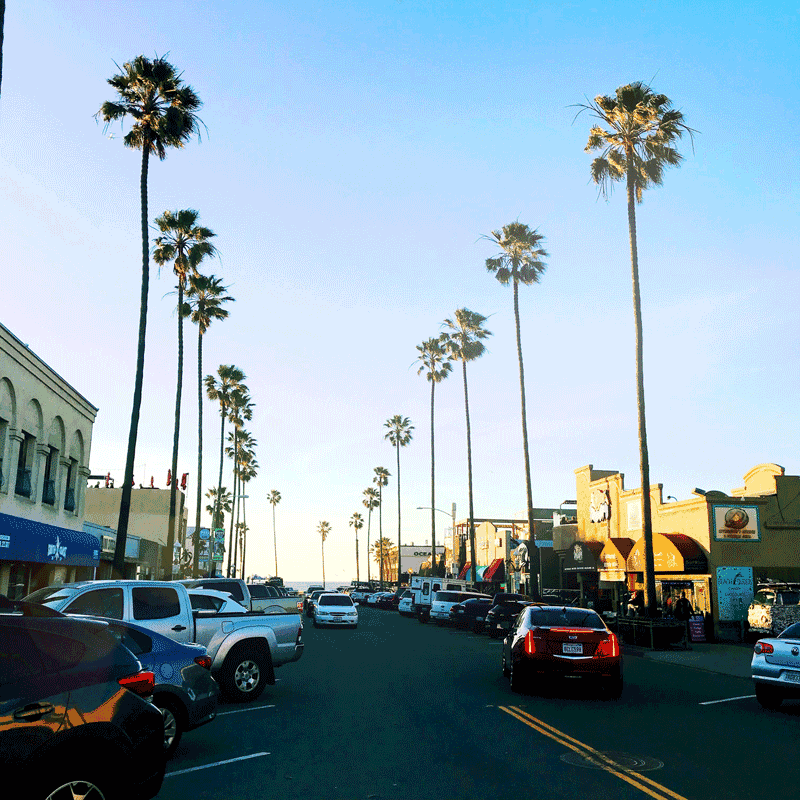 MUST-DOS
Balboa Park
If you feel the cultural itch sneaking up on you, Balboa Park is a top attraction for both tourists and locals. Its central location means museums, art galleries, and well-maintained parks is never more than a short drive away. Here you can find the Museum of Man, the Japanese garden, Botanical garden, and plenty of fun events throughout the year. During the summer, you can enjoy the famous Food Truck Fridays every week, along with December Night events right before Christmas.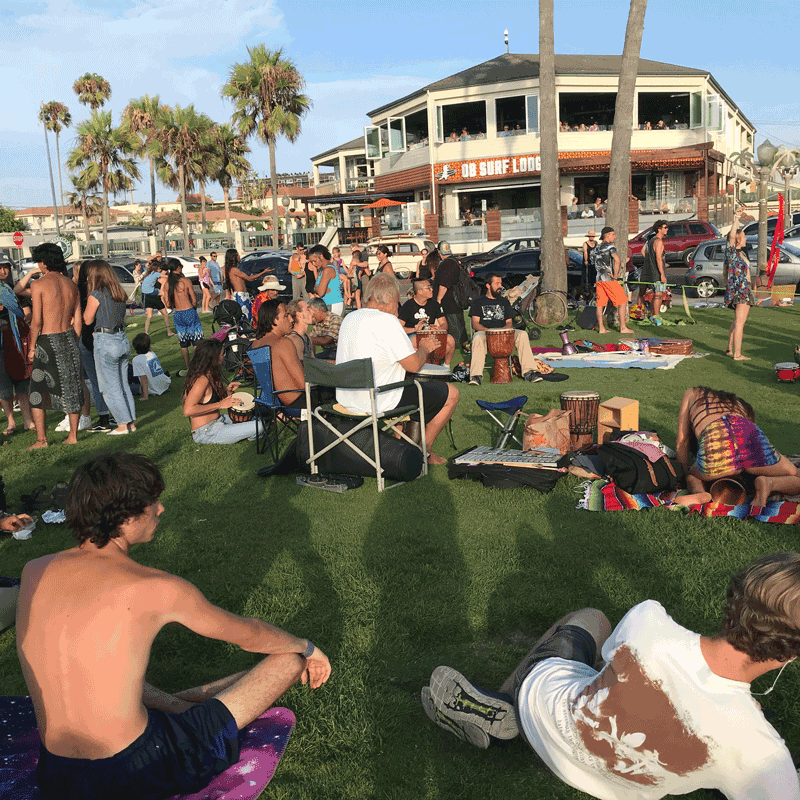 Pacific Beach
Surfers and beach-lovers flock to this part of town to enjoy two things: The beach, and beach-inspired bars. The main street Garnett is packed with restaurants, bars and typical California wear clothing shops all the way down to the boardwalk where the ocean meets the city life. If surfing ever was on your to-do list while visiting San Diego, there is no better time than now to paddle out into the ocean.
Liberty Station
If you're looking for the perfect Sunday activity, hop in the car and drive over to Point Loma. Here you'll find a trendy public market in Liberty Station with food "on-the-go" style, wine & beer, and delicious dessert. Don't want to eat the same thing as your company? No worries! Split up to purchase food from your favorite pick, while still enjoying your bite together at the comfortable seating area outside.
MUST-SEES
Coronado
Just a short 5-minute drive from downtown San Diego over the famous Coronado bridge, you'll find Coronado itself. Not only do you have the perfect view of the San Diego skyline from this part of town, but you also have the famous beachfront Hotel de Coronado resort. They are known for their big celebrity list who spend the night here, and being a haunted hotel. If you're into beer, you have to plan a visit to the Coronado brewery for a good afternoon drink.
La Jolla Cove
In the northern part of San Diego, you'll find La Jolla Cove as a big tourist attraction. And it's no wonder why! You can take a walk around the cove which takes you to the resting se -lions on the cliffs. Be prepared for some memorable smells from the sea-lions, as well as their distinct sounds. In the summer heat, you can walk down the stairs to the tiny beach right in front of the cove for a swim. For the adventurous one—bring your snorkeling gear and swim out to the caves. You may even find a sea lion swimming up next to you!
Sunset Cliffs
There's nothing more breathtaking than standing on top of a cliff with the ocean right beneath your feet. Sunset Cliffs is a 1.7 mile long stretch of remarkable cliffs, with a 150 foot elevation gain. The people of San Diego flock here to witness magical sunsets, go cliff jumping, take long walks, or even jump in the water for a quick surf session. For a less populated beach experience, you can hike down the cliff on a rocky path to No Surf Beach. Here, you may even be able to join other adventurous people to the caves on either side of the beach. But as always, when playing around in the water, stay alert and be cautious of the tides.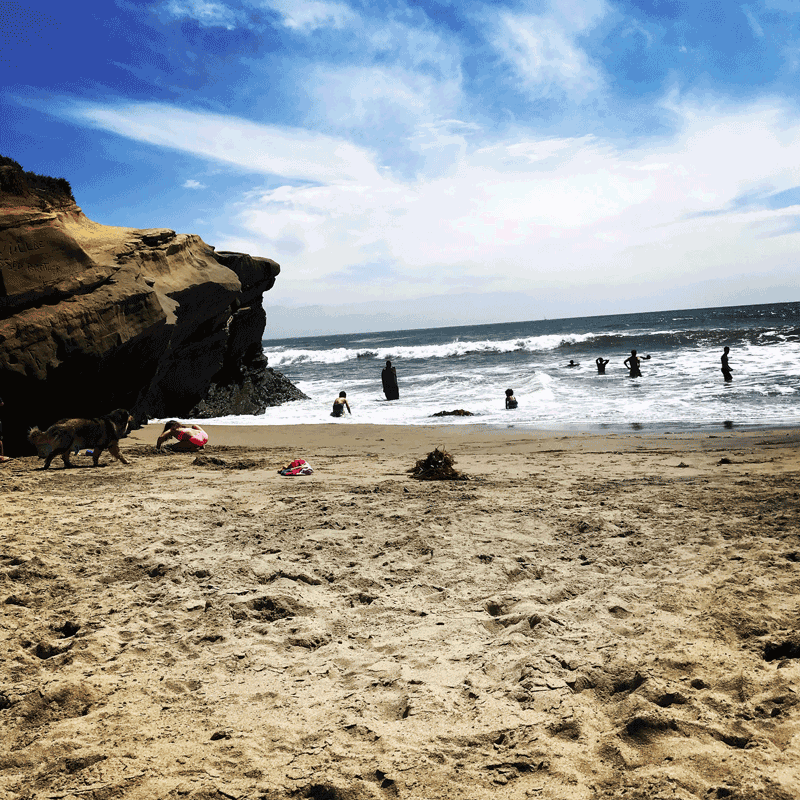 MUST-EATS
Food Trucks
Maybe it's because of the perpetual sunny, summer climate that San Diego people love food trucks. It's simply never too cold to eat outdoors! A golden opportunity to find them all in the same spot is during a farmers market. The three most popular farmers markets are the ones in Ocean Beach, Little Italy, and Hillcrest. Satisfy your taste buds with flavors from India, South Africa, Argentina, and many other top recognized countries when it comes to food.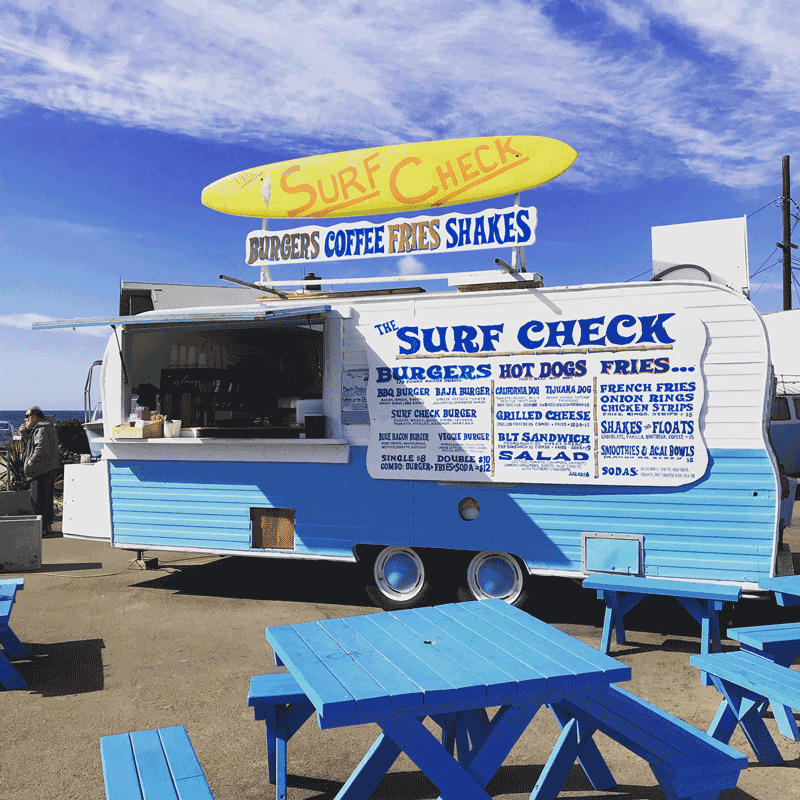 Vegan food
You thought it was difficult being a vegan before? Not in San Diego! Turns out San Diego not only is a dog-friendly city, it's also on the frontier when it comes to vegan cuisine. One current trending restaurant is Kindred in South Park, which is known for their unique ambiance, fun cocktails, and full on vegan menu. In other words, there are no more 'boring' nights as a vegan while in San Diego.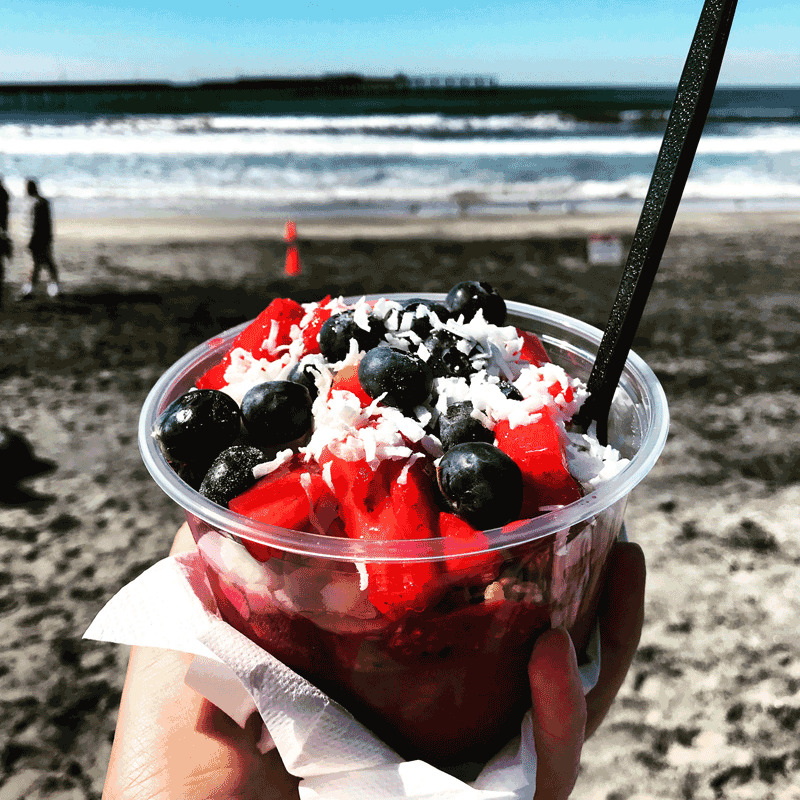 Tacos
With Mexico just a short 30-minute drive south of San Diego, you can imagine that San Diego has a lot of Mexican influence. In fact, Old Town in San Diego won't disappoint in terms of food. Some of the best Mexican restaurants are located in this part of town, with well-crafted margarita and cuisine menus to satisfy the pickiest taste buds. But don't think food is the only reason for coming here. If you plan to visit Old Town during the weekend, you're likely to hear live music and see so