"Orlando is much more than a paper town."
My host mom wrote this on the cover of my favorite John Green book called Paper Towns—which is based on the city of Orlando, Florida. This book had me exploring Orlando's edges of culture besides the usual (Disney World and Universal Studios).
"But isn't that what Orlando is known for and is all about?"
People often ask me this, and sometimes it drives me crazy—but sadly, that's what everyone thinks. There is so much more to Orlando than theme parks, lots of sunshine and a heck lot of alligators! It is not just the state of old people and Disney World. There is a reason why the city is called "The City Beautiful." The sun falls beautifully on the skyline and reflects in the many lakes around the city. The sky is lit up of stars at night and each sunrise and sunset are breathtaking.
"Orlando is home!"
This is a quote I tell myself every single day. I never want to forget the fact that when I started my matching process back in 2015, I never thought I would end up in the sunshine state—but luckily, I did! I call Orlando many things: Heaven on earth, paradise, home, the other half of me and so on. Even though it's been two years since I left my home in Orlando, I still call it home. It feels weird leaving and to suddenly not call it your home anymore. What else should I call it? Orlando will always be a part of me, as it had a huge impact on me!
But without a doubt, what really made Orlando feel like home was my host family and best friend. They were the last piece to fulfill my adventure and my story! Before my au pair year, everything was different. And now that I look back, I realize that a year can do a lot to a person.
So, what is there to do in Orlando besides theme parks? Well, here is my top 10!
1. Wekiwa Springs State Park
The Sundays I have spent here are uncountable. The nature here is amazing! I have spent so much time exploring the spring vent and paddling kayaks past alligators sunbathing in the edges of the water. I have been swimming in the crystal-clear water, had a picnic in the sun and escaped the noise from the city. This will always be my favorite place to go and relax and see many kinds of animals.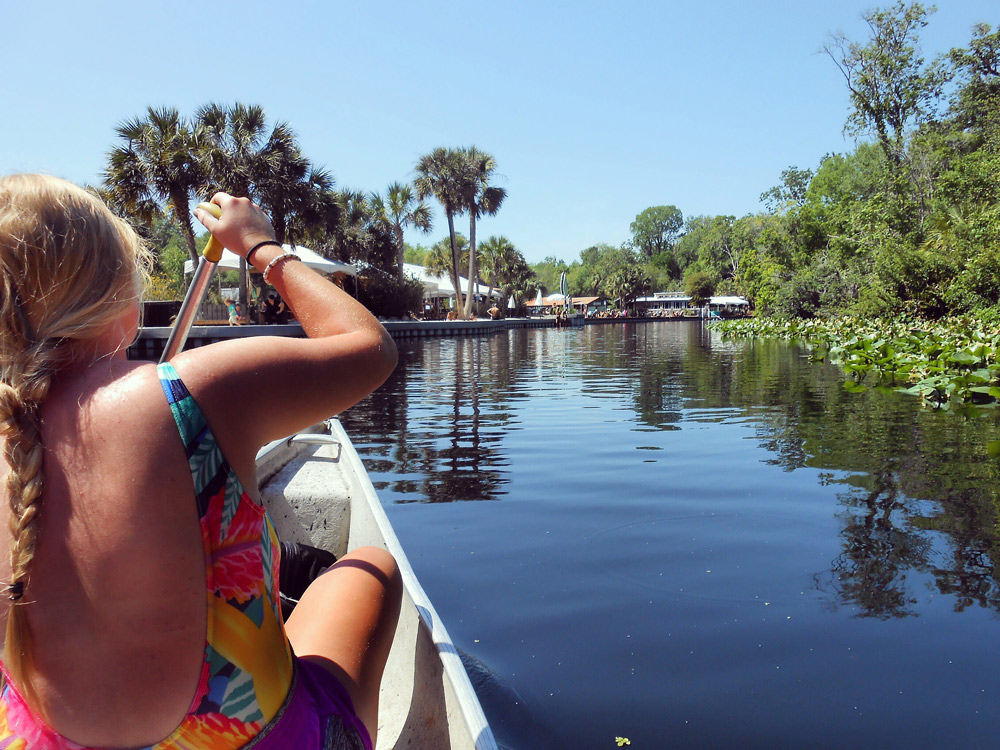 2. Augustine
This is one of the oldest cities in the US! The city is full of historical pieces. Forts, lighthouses, Fountain of Youth and scary stories from the past—they all had an effect on me. The city has a very historical atmosphere which makes you feel like you go back in time and straight into 1565. St. Augustine is a place to go if you want to go back in time and explore some history.
3. Go enjoy the many lakes
Oh, the fun you will have if you go to one of the many lakes that there are in Orlando. Orlando is home to more than 100 lakes, so you will not have a hard time finding one to enjoy. It could be for tubing, weight surfing, fishing or boating. Lake Eola in Downtown Orlando is one of my favorites, as it is full of swans, turtles and happy people surrounding it with music, yoga and picnics. This will also be an opportunity to get the perfect picture with the skyline in the background.
4. Kennedy Space Center
"The future doesn't belong to the fainthearted, it belongs to the brave."—Ronald Reagan. My favorite quote written on one of the walls at the Space Center. This is such an amazing place for everyone! You really get an inside view on space and what a long process it has been so far to explore it. You get a chance to see the rockets, learn about the past and, sometimes, you will be lucky enough to see a rocket launch … which is epic! I have been here three times and I love it more and more every time. This place makes you feel like an astronaut.
5. Siesta Key
I have been to many beaches, but this one is truly something else. The sand is like flour—very soft and completely white. I only went here once at the end of my year, but I wish I had gone sooner. Not far from Siesta Key you will find Turtle Beach, another beautiful beach but with grey if not black sand which gets super-hot. You'll see plenty of turtles, and while swimming in the water, a manatee will come by to say hello!
6. Gatorland
Yes, finally! If you love animals such as snakes, alligators and birds, this is the place for you to let loose. Gatorland has alligators in all sizes and ages. It is amazing to see how big they can grow and how small they once were. You get a chance to get really close to the gators and watch them jump for their food. You will also be able to feed the flamingos and hold a snake. There is also a birdcage full of budgerigars where you can feed and hold the birds and get some amazing photos.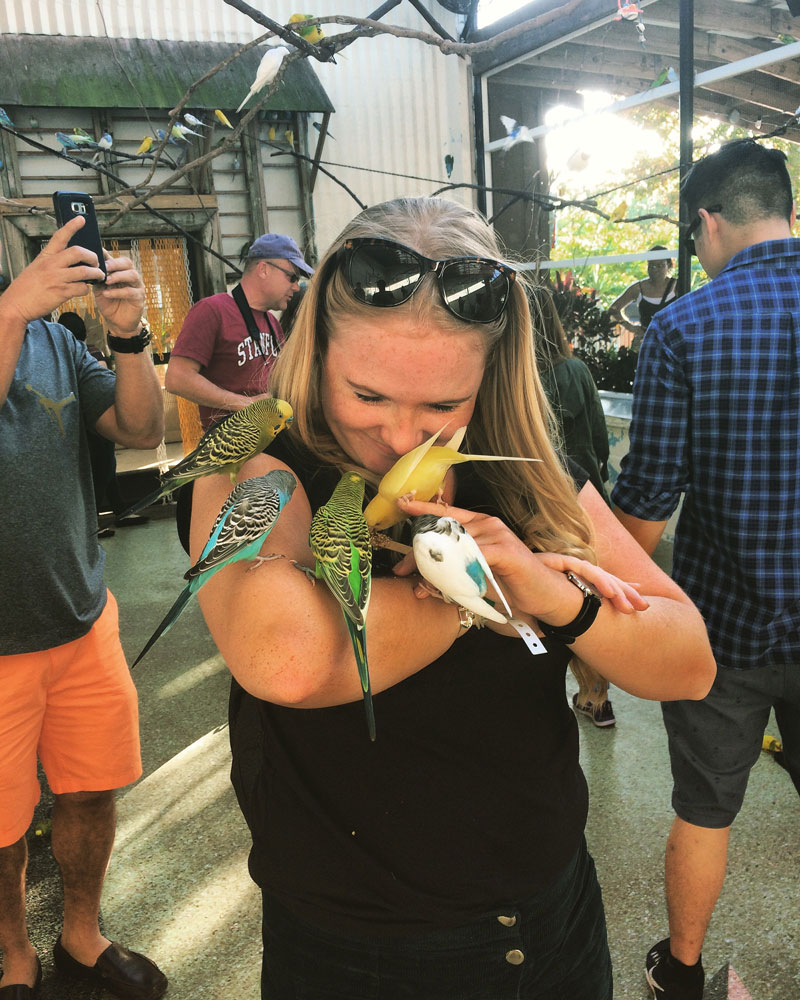 7. Daytona Bike Week
Every year, for one week in March, Daytona is full of motorcycle enthusiasts—and even though this might be a bit of an unusual event (and maybe not something for all au pairs), it is such an amazing experience. The event takes place by the beach as well as the motorsport stadium where you can try out a bike. Every year around 500,000 bikes are displayed during that week. There is BBQ food, drinks and bikes in all shapes and colors. I would go back any time just to see it again. This also gives you an opportunity to dress up with a tough look. If you get the opportunity to go, then you definitely should!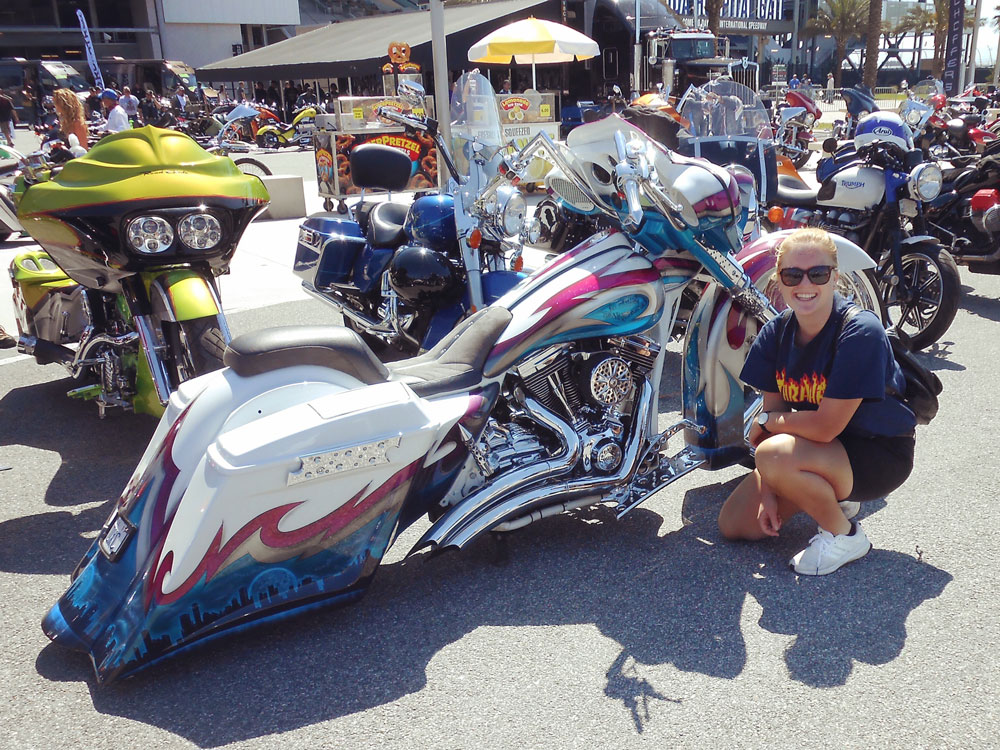 8. Rock Springs State Park
Yes, here comes another state park—but this one is just as magical as the other one and they might seem very alike as they are near to each other. This is a place to go tubing down the slow yet cold river. You will be able to snorkel in the crystal-clear water and find shark teeth from the past. There will also be plenty of animals and nature and lots of time for sunbathing in the hot Florida sun. Although, this park gets full pretty fast as it is very popular so make sure to get there as soon as the parks opens.
9. Airboat
"Girls just wanna have sun and fun"—and this is the place to do so! This boat goes very fast and it feels like flying on the water rather than sailing on it. This is a great way to see tons of alligators while having fun at the same time. If you want to see thousands of alligators, you should do this in the Everglades. Sometimes you can feel a bump when sailing/flying over an alligator.
10. Watch a Florida sunset or sunrise
Aaaah yes, as I said in the beginning, every sunrise and sunset are breathtaking. I will forever cherish every morning and afternoon looking at the sun. You will never find a sunset or sunrise more beautiful than in Florida. Each day, heaven would be a new masterpiece of color combinations more magnificent than yesterday's. I have gazed at heaven for 365 days straight. The secret to a good morning is to watch a Florida sunrise and the secret to the best dreams is to look at the sunset with an open heart. I have never looked at the sun as I have while living in Florida—I truly fell in love with the sun!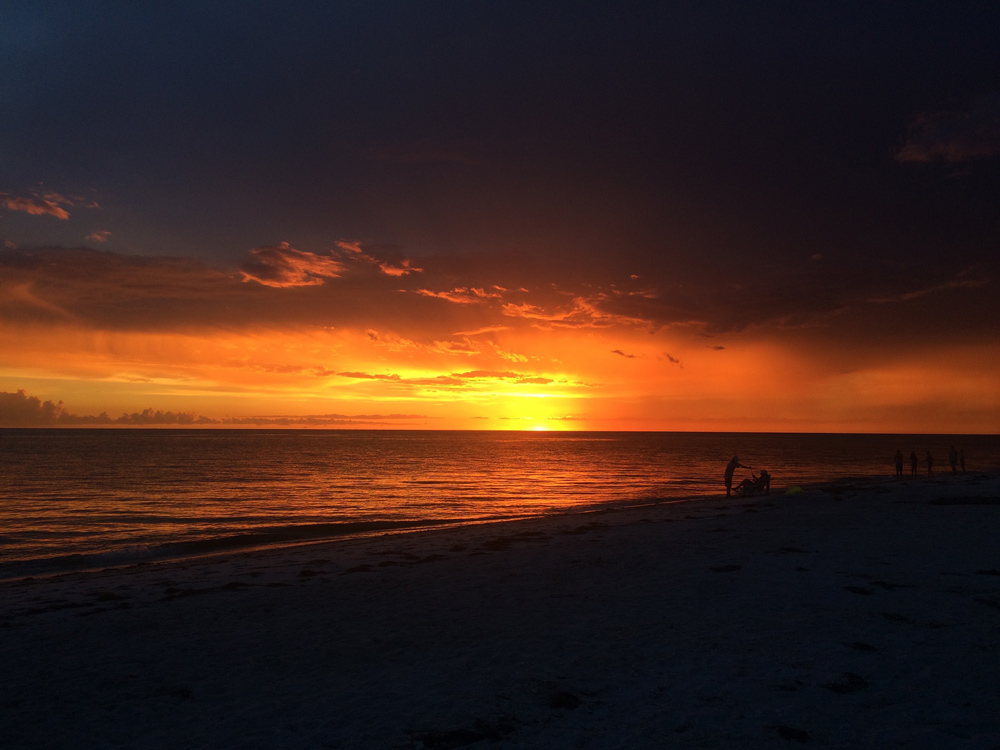 To be honest, I could have continued sharing awesome destinations, but I think this is a great place for you to start. Orlando is much more than a paper town as it is full of endless activities. Orlando grew on me a lot—and it always will be hard to forget something that gave me so much to remember. Orlando certainly gave me much to remember, and thanks to my best friend and host family, I got to see it all and much more than that. I am forever grateful for these memories and I will cherish each and one of them for the rest of my life. Orlando is home!