Traveling with friends or family is always fun—but there's a certain joy in traveling alone. Solo travel is a way to recharge, learn about yourself, and gain confidence and independence. It's also a fantastic way to ensure that you see the things you want to see and do the things you want to do! Building your own itinerary based on only your wants and needs is rewarding and fun, and allows you room to improvise and change things along the way without worrying about anyone else's approval or input.
When it comes to solo travel, there is perhaps no country in the world better for it than the USA. From sea to shining sea, America is such a beautiful, diverse and culturally rich place. It's impossible to see the whole country in one visit (or even two or three!), but with a little planning and forethought, you can cross lots of places in the US off your bucket list.
Traveling alone means factoring in things like safety, language barrier, and transportation more than you would when traveling with others. It's important to choose destinations where you can feel comfortable and carefree as a solo traveler.
To help you make the most of your time in America, we've laid out the best places in the US for solo travelers—we hope they inspire you to continue visiting time and again!
San Francisco, California
With excellent public transportation, tons of hostel options and more attractions than you'll know what to do with, San Francisco needs to be on every traveler's US bucket list. The Bay area is gorgeous and full of natural beauty—and that natural beauty is perfectly complemented by the city's hustling & bustling cultural pulse. Grab a bite to eat at any of the local cafes or bars, try a yoga or meditation class, or see some live music! San Francisco is picturesque, multicultural and expensive—but worth it.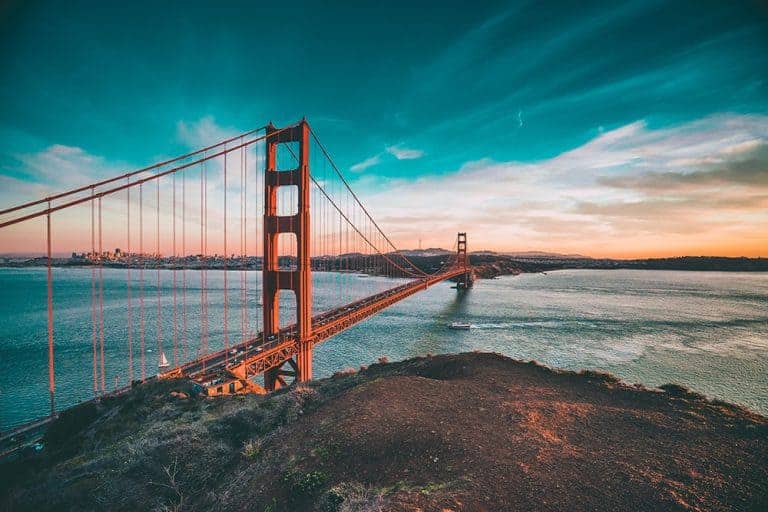 While you're in the Bay area, consider a day trip to Yosemite National Park. It's a long day, but it's a must-see for any nature-lover. San Francisco is also a perfect jumping off point for a Pacific Coast Highway tour. Rent a car and see the rest of California along some of the most stunning, oceanside roads America has to offer.
Las Vegas, Nevada
You wouldn't think, at first, that a city filled with flashing lights and neon nightlife would be a great place for solo travel—but think again! Las Vegas is actually great for traveling alone because there's tons of things to see and do (world class shows and concerts, anyone?), tons of people to meet (who are usually in a very good mood), and tons of places to stay.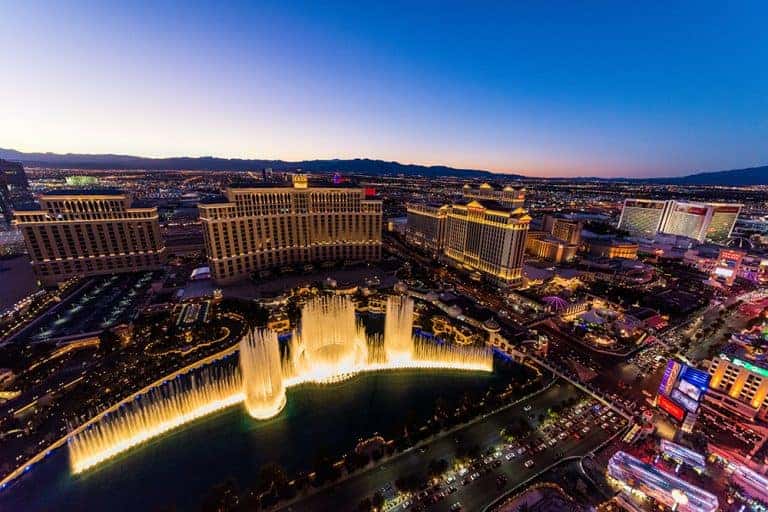 This notorious party city has plenty of busses that make traveling easy—and from cinemas to clubs to casinos, you'll never be bored in this city that never sleeps. Everyone there is looking to have a great time, so it's likely you'll make some good friends along the way!
New Orleans, Louisiana
This city—affectionately abbreviated to NOLA—may be known for bustling Bourbon Street and Mardi Gras madness, but there's a fascinating and rich cultural history that begs to be discovered. Traveling to NOLA alone is easy because the city is very walkable, and there are several great hostel and hotel options for visitors. It's also very easy to navigate on foot, or by streetcar or bus. And because there are so many people around, you never feel truly alone.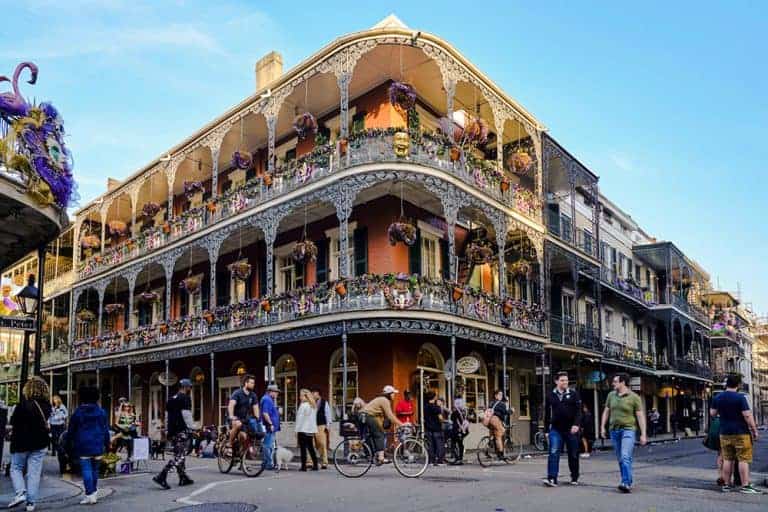 To entertain yourself, learn about the dueling reign and lingering impact of centuries-old France and Spain influence. Or soak in the local practices of voodoo and witchcraft. As you make your way from attraction to attraction, stroll through the cemeteries in the Garden District and the iFrenchQuarter—and be sure to stop for NOLA's famous beignets and po'boys along the way.
Seattle, Washington
This major metropolitan hub of the Pacific Northwest offers neighborhoods with distinct character, food from cultures all around the world, incredible museums and beautiful public parks. If you're a fan of live music, Seattle will be a rewarding experience for you—stop into any bar or venue and catch music from jazz to rock, punk to metal, baroque to blues on almost every night of the week. Public transit in Seattle is simple to navigate, and will help you get everywhere place you want to go.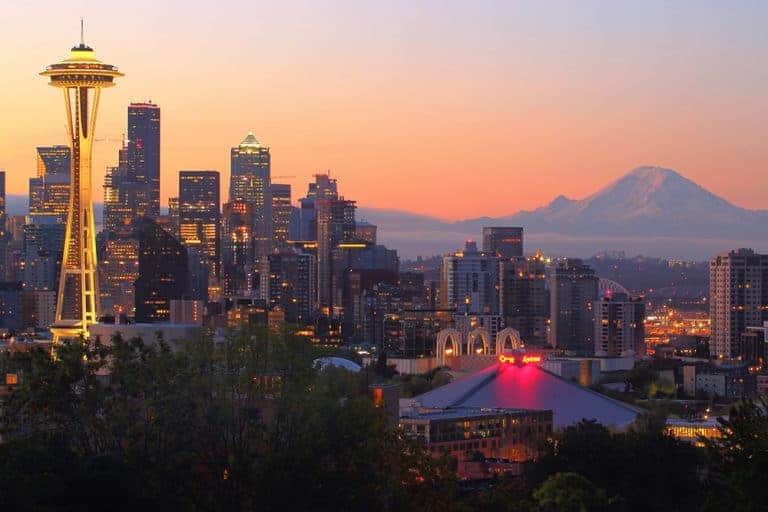 Even better, it's very common for people to dine solo or attend a live music show alone in Seattle, so there's no need to hesitate or feel awkward during your travels. The waterfront and city are safe to walk alone at night—and with Seattle being a major city for visitors all around the world, you'll find plenty of hostel and hotel options to complete your stay.
Boston, Massachusetts
In the Northeast corner of America you'll find the oldest and most historically rich city in the country—Boston! Steeped in colonial history, Boston is made up of winding, cobblestone streets that harken back to the 1600s when the settlers first discovered the USA and made it their home. Centuries later, Boston is an easily-navigable city by foot or by public transit, and is overflowing with things for any solo traveler to do.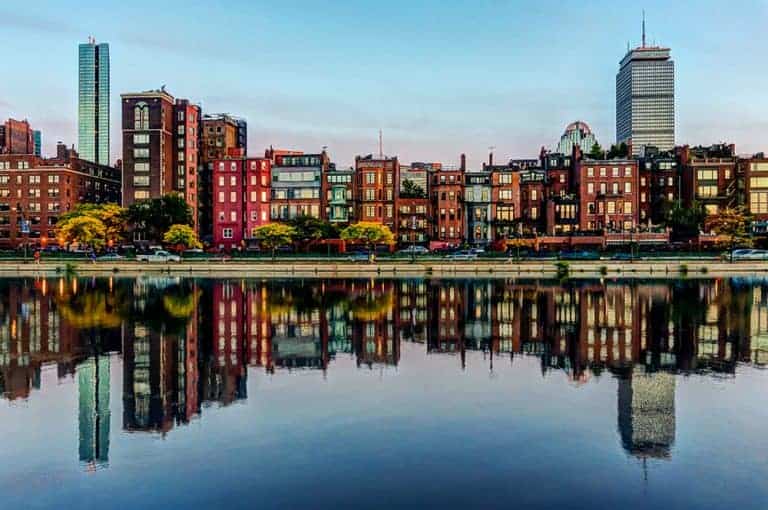 Spend an afternoon walking the Freedom Trail alone and reading every single bit of history the tour has to offer. Or walk to Cambridge and visit the iconic Harvard University. If it's summer, you can hop a ferry to Cape Cod or Martha's Vineyard to experience New England beach culture and small town charm. Hint: If you like seafood, try the clam chowder in Boston. It will change your life.