Growing up, going to the beach was an all-day affair for me and my friends. Beach days were precious little pearls in a sea of summertime activities—a chance to spend all morning and afternoon soaking up the sun, playing in the sand, and jumping around waves in the Atlantic.
I was raised in central Connecticut, which meant that the closest beach worth going to was an hour or more away. That meant packing the car the night before, waking up at 6am, hitting the road and staying until at least 3pm—no matter how tired or sunburnt we may have been.
My strategy for beach time has changed since I've gotten older (and since I've moved closer to the coast). And while every corner of the US does things on the coast a little differently, the truth is there are certain beach day traditions that all Americans share.
So allow me to introduce you to some of the best ways to beach day like a true American—with your friends, host kids, or even just yourself!
Pack snacks, snacks, and more snacks
One thing Americans take very seriously? Snacking. If you want to blend in at the beach, be sure to stock up on food and drinks for your day playing outside. Aside from copious amounts of water, other popular beverage choices for beach days are soda, lemonade, iced tea and juice boxes (especially for younger host kids!)—they get tired and thirsty pretty quickly from all that running around.
As for snacks, a lot of Americans reach for fruit and/or fruit salad. It's light, healthy, delicious and it's a perfect midday treat. Cut up some strawberries, kiwi and watermelon, and maybe bring along a container of blueberries. Sandwiches with cold cuts are good for a protein pick-me-up—and don't forget something like popcorn or chips as a side!
Last but not least, it wouldn't be a day at the beach without some kind of ice cream treat. Pack some popsicles and thank me later. Another great option is the ice cream truck—you'll spot them at many beaches along the American coastlines, and ice cream is usually only a couple dollars! It's a quintessential American beach experience you won't want to miss.
Lather on the sunscreen
People in the US have become more diligent in recent years about sun protection—so much so, in fact, that it's no longer cool to ignore the sunscreen and umbrellas in favor of tan skin. So if you want to fit in with Americans, be sure to pack enough SPF for you and your beach crew.
Another great way to stay out of the sun is to bring a big pop-up tent or umbrella to sit under. It'll give you the freedom to move in and out of the way of sun rays, but still enjoy the beach atmosphere. And if you're going to the beach with your host kids, it's especially important to offer them some shade. Happy host kids = happy au pair!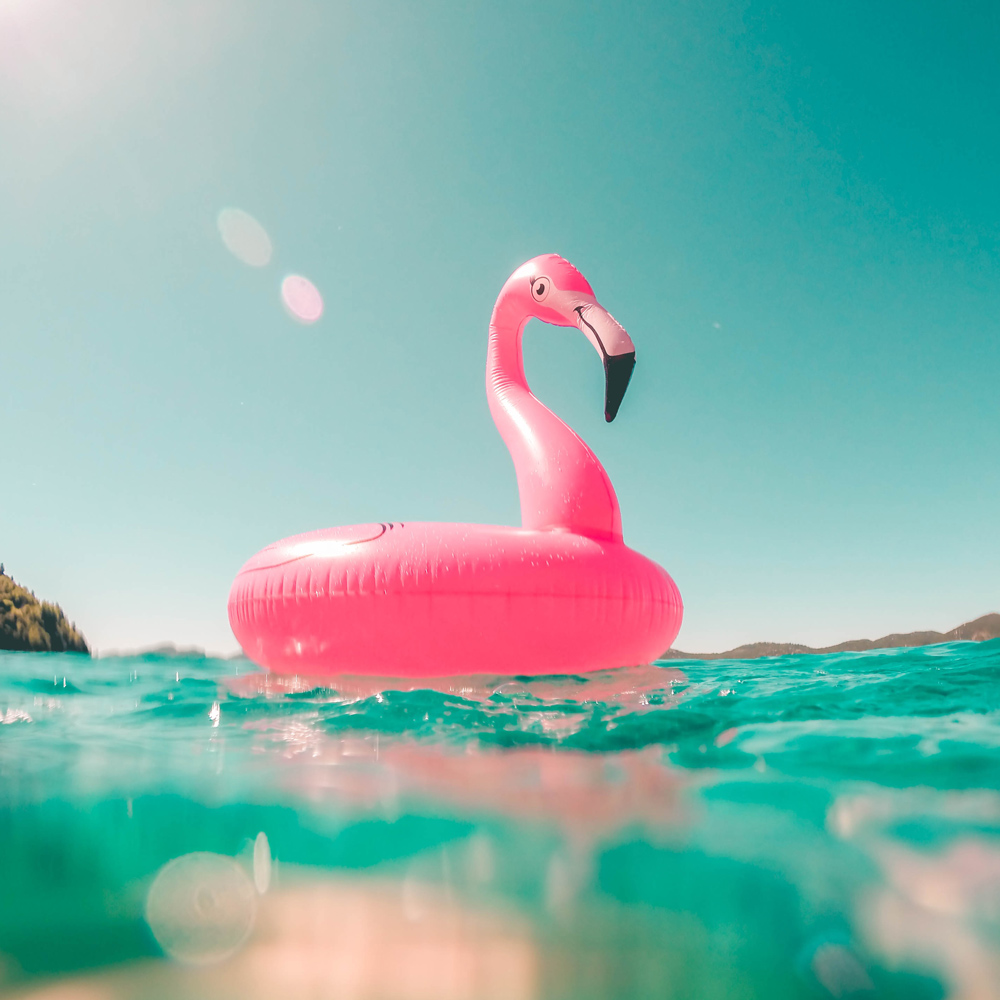 Bring lots of beach toys
Plenty of beach days are required; the children are optional. Playing in the sand is fun for people of all ages! And in America, building sandcastles is more than a fun pastime—it's an art form. There are contests dedicated to the creation of epic sand structures, and they're a perfect addition to anyone's Instagram page during the summer.
Buckets, shovels, castle molds, water wheels—these are just a handful of the cool toys you'll find at places like Target or Walmart. Pack them all and create a sandy masterpiece.
If you decide to skip the beach toys but still want to play around, I highly recommend burying a friend in the sand. You can decorate shape the sand around them so they look like a mermaid or another sea creature; be sure to use seaweed and/or shells as decoration!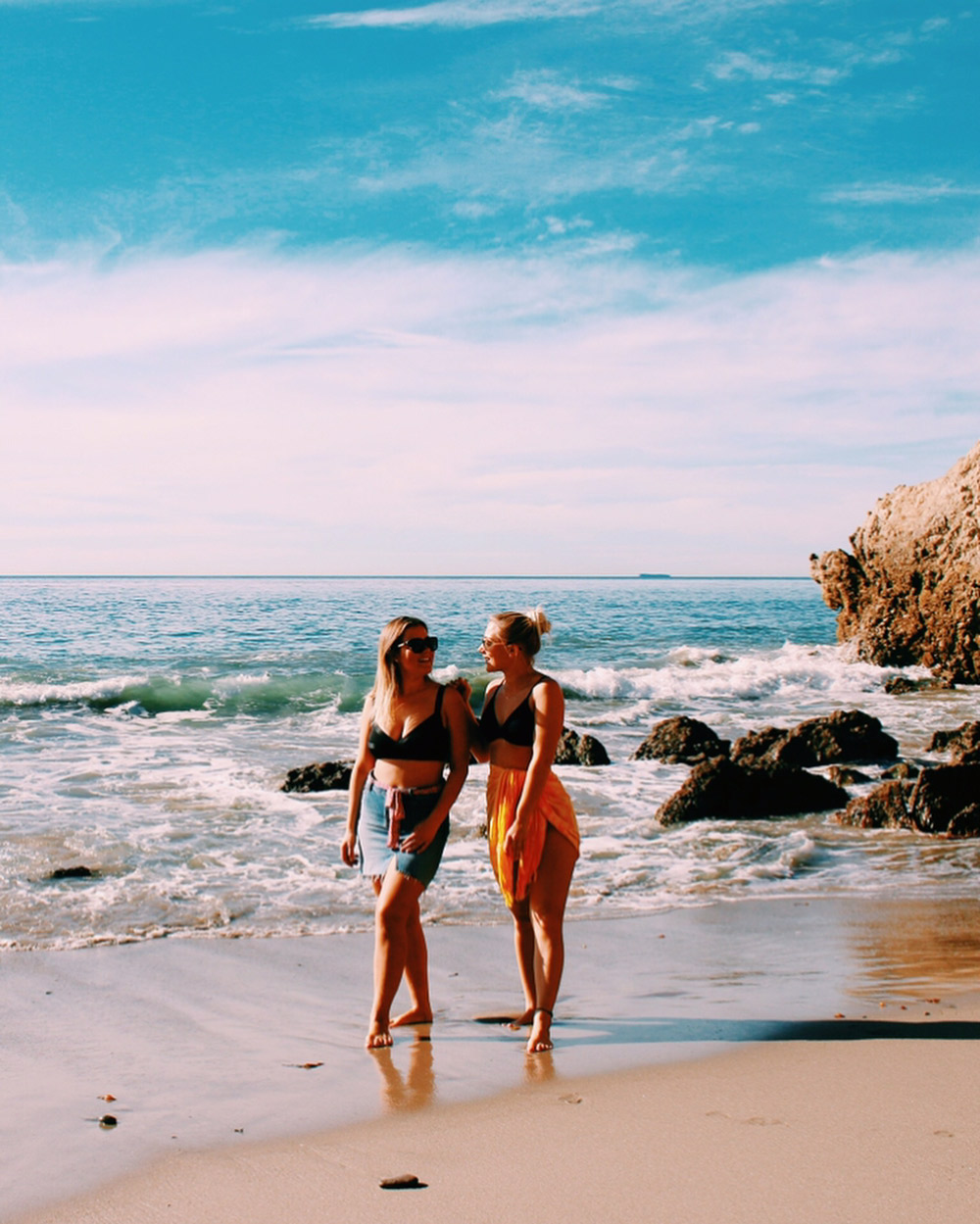 Play some beach games
Beach games are a great way to stay active and pass the time in the sun—and with miles and miles of coastline in the USA, there's plenty of room to sprawl out with your friends and get a great game going.
Popular beach games are usually volleyball, frisbee, spikeball, cornhole and even bocce! It can even be as simple as a game of catch with a football. As long as you're having fun with your friends, anything goes.
One last suggestion: Kites. While they're not technically a game, they're so much fun to fly on the beach! Once you catch that ocean breeze, your kite will soar high above. Just make sure you have plenty of space to fly.