Nestled in the Southern part of California on America's beautiful west coast is Los Angeles—a sunny, star-studded city that's a must-visit for any traveler. Known colloquially by its initials L.A., Los Angeles is the second-most populous city in the USA, after New York City. With an estimated population of four million, L.A. is a cultural, financial, and commercial hub that is conveniently located on the Pacific ocean. What's not to love?!
Los Angeles has been nicknamed the "City of Angels" partly because of its name's Spanish translation, and is ethnically diverse as well as multi-lingual. L.A. is perhaps most well known for Hollywood, and being a key force and location in the entertainment industry. There is plenty to do and see when you visit Los Angeles—almost too much to name! It's featured in countless movies and television shows, and is home to more celebrities than anywhere else in the USA. Despite its size and sprawling nature, you can see much of it in a weekend! Here's how:
MUST-DOS
Hollywood Walk of Fame
Comprised of more than 2,600 five-pointed terrazzo and brass stars embedded in the sidewalks, the Hollywood Walk of Fame runs along 15 blocks of Hollywood Boulevard and three blocks of Vine Street. Each star is a permanent, public monument to an individual's achievement in the entertainment industry, bearing the names of musicians, actors, directors, producers, musical/theatrical groups, fictional characters and more. It's a must-do for any fan of American entertainment—and a great way to spend a sunny afternoon in L.A.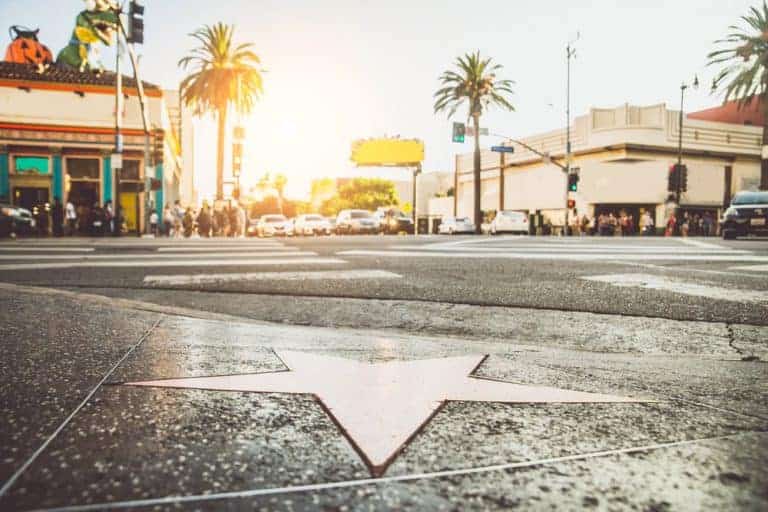 Rodeo Drive
Come for the luxury stores, stay for the views! Rodeo Drive is a two-mile long street, primarily in Beverly Hills, with its southern segment in Los Angeles. It's lined with palm trees and gorgeous architecture, and gives visitors a glimpse into the lives of the rich and famous. Known as an international centre for fashion, the side streets of Rodeo Drive are filled with world-renowned shops and sculptures. Rodeo Drive also plays host to several events throughout the year, such as the annual Rodeo Drive Festival of Watches and Jewelry.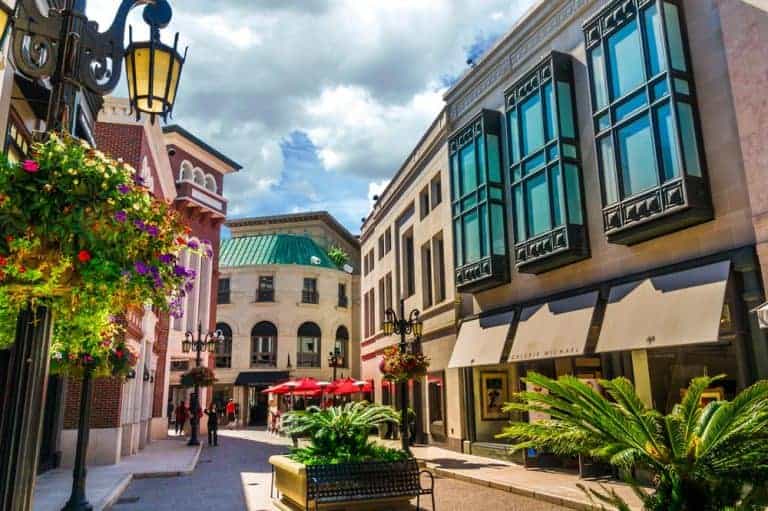 Disneyland
Just outside L.A. in Anaheim, California is Disneyland Park, the first of the iconic series of Disney resorts built around the world. Opened in 1955, Anaheim's Disneyland is the only theme park to be designed and built to completion under the direct supervision of Walt Disney himself. It's easy to sell the childhood wonder and magic you can find at Disneyland—from rides to games to iconic characters, there's something for people of all ages. Whether you're a die-hard Disney obsessive or a casual fan, it's 100% worth the wait … and money!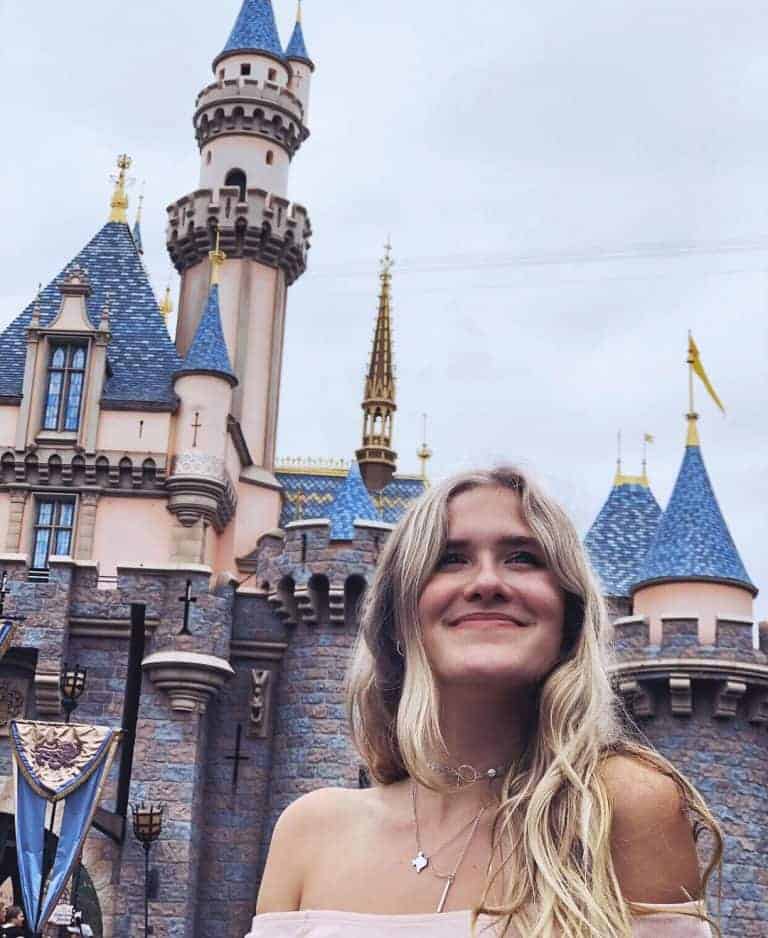 MUST-SEES
Hollywood Sign
This classic American landmark and cultural icon overlooks Hollywood, a neighborhood in central Los Angeles—most notable as the home of the U.S. film industry and several historic studios. Spelled out in 45-foot-tall white capital letters and 352 feet long in total, the sign is situated on Mount Lee. It's a short hike to get near the sign, but it's worth the photo opportunity. The vista point also provides great views of the greater L.A. area! If you don't get a chance to hike to the sign, be sure to use it as a backdrop in your photos of L.A.!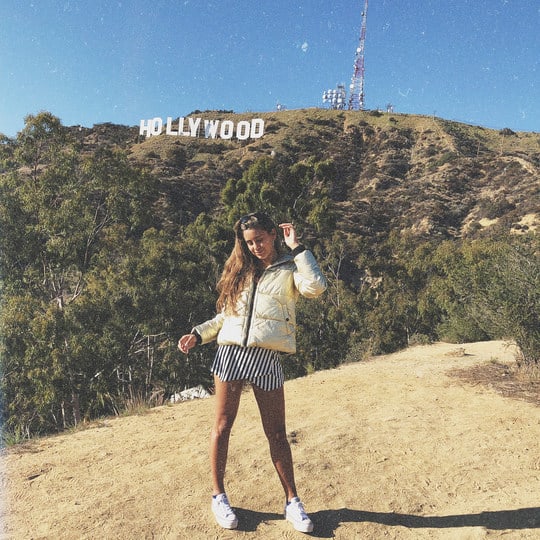 Santa Monica Pier
This storied seaside destination boasts a range of shops & cafes, plus an amusement park and aquarium! The structure is a double-jointed pier with an iconic entrance, and between the sheer natural beauty of the ocean and the range of fun activities for families, the area is as popular for residents as it is for tourists. The landmark is over 100 years old, and sits next to an equally famous beach with a 3-mile coastline, mountain views and plenty of paths for walking and biking. Bring a picnic and a swimsuit and spend the afternoon here!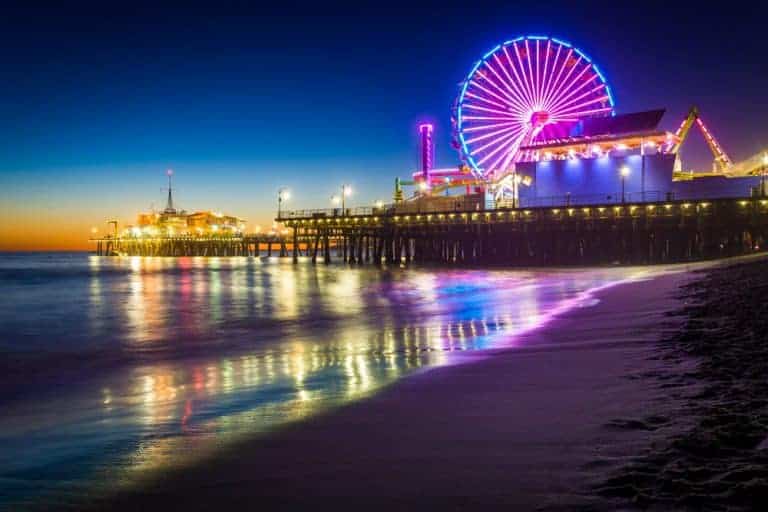 Sunset Boulevard
Running 22 miles long, Sunset Boulevard is known for its vibrant nightlife and variety of local landmarks—all of which are must-sees for any traveler in L.A. The Sunset Strip portion offers visitors great restaurants, clubs, music stores and entertainment industry-related businesses, as well as attractions ranging from theaters to churches, schools to parks. The name "Sunset Boulevard" has become so iconic and synonymous with the luxuries of L.A. that it's been used over the years as titles for films, songs and even a musical by Andrew Lloyd Webber.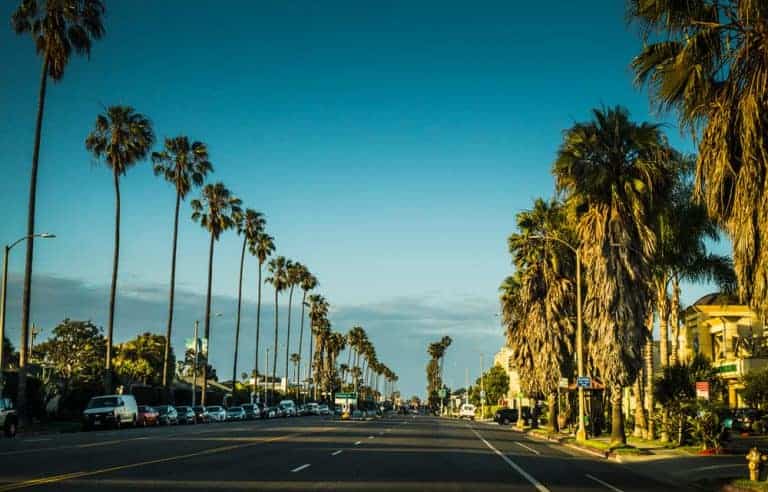 MUST-EATS
Tacos
Being so close to Mexico, Los Angeles likes to celebrate the beauty of a perfectly crafted taco. With Mexican eateries littered all over the city, finding tacos is easy enough—but finding GREAT tacos is a different story. For late-night, cash-only tacos on the go, be on the lookout for Leo's Tacos Truck—a local favorite and excellent source of comfort food. Guerrilla Tacos is another legendary spot, with a head chef who likes to add a fun twist to the traditional taco. Between roasted sweet potatoes and braised oxtail, you can taste the L.A. spin on these.
Breakfast
No matter what you're in the mood for, there's a knock-your-socks-off breakfast food waiting for you in L.A. A popular one is the chorizo breakfast burrito at CofaxCoffee Shop, which has become a prominent player in the city's handheld, tortilla-wrapped food game. There's also the comfortable and relaxing Republique—between natural light that beautifully fills the space, friendly service and warm food that fills the belly and the heart, this twist on classic French fare is the brunch you never knew you needed.
Seafood
Being situated on the water means Los Angeles has some pretty delicious seafood. Connie and Ted's Seafood is known for its treasures from the sea, with some of the freshest, most pristine food in the city—be sure to try the Portuguese stew and the wide array of oysters. The Anchor is another local favorite, perhaps best known for their outrageous lobster roll topped with shaved black truffles. Located just a short walk from the ocean, it's a standout spot for travelers who want to explore some of the best of what L.A. has to offer.