Are you tired of scrolling through endless travel inspo while longing to get your own adventure started? Have you caught yourself feeling restless at the perspective of bringing your American dream to life? Are you looking to be more than a tourist and truly experience a new culture? With so many options to travel floating around, it can be challenging to find the program that will be the best fit for you. But don't renounce the experience of a lifetime just yet – we have hunted down the 5 coolest ways to work and travel the USA so that you don't have to! Read on to find out the best experience for you, based on what you are looking for!
1. If you want to find a new home away from home
Are you looking for travel with a purpose, to connect with special people along the way? Do you love children and want to make the most of a longer term abroad, giving you ample time to embrace the American way of life and travel the country?
If you are between 18 and 26, have experience caring for children and wish to enjoy the USA for up to 2 years, the au pair program is your best bet. Au pairs live with an American host family while caring for their children and earning money, study in an American college and get to travel the USA while off-duty – which includes a whole travel month at the end of their term!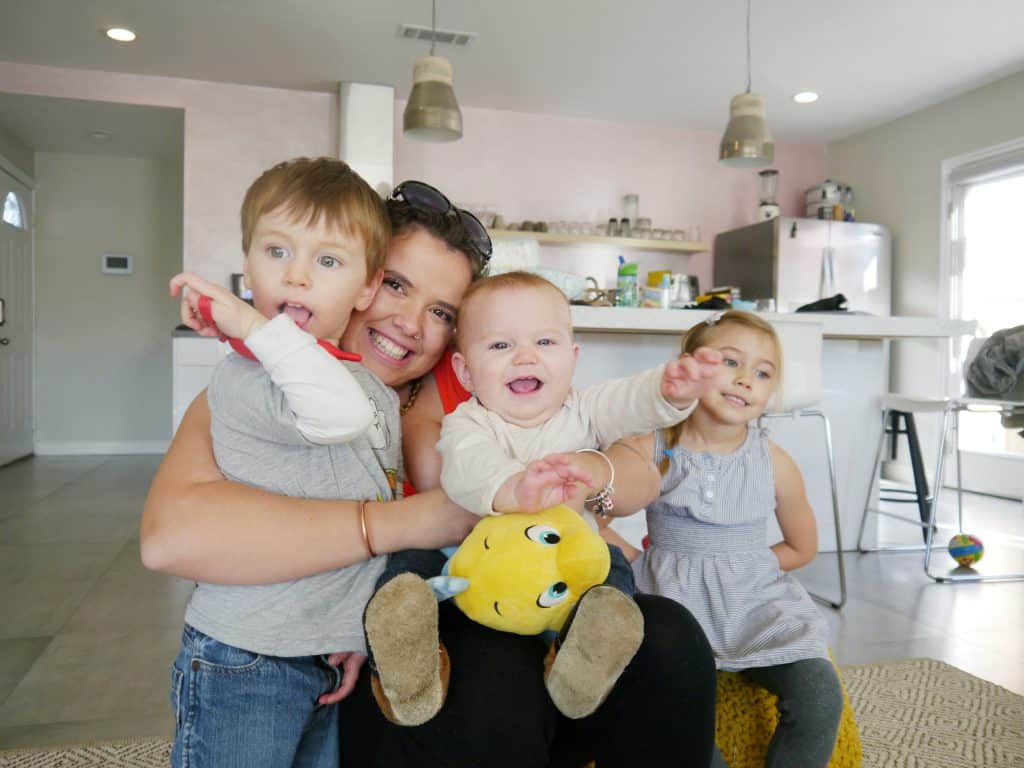 This option is definitely the most heart-warming of all – you get to shape the lives of little American cuties and gain a second family away from home that you will cherish (and who will cherish you!) forever. Being an au pair is not just about childcare, it means becoming part of an American family with whom you will be living and sharing your culture as much as they will share theirs with you. Au pairs come home after their term saying how life-changing this experience has been for them and remain part of their host family for the rest of their lives – which makes for seriously moving reunions a few years down the line! Beyond their host family, au pairs also get to meet friends from all around the world, in their local community, at university, through their travels or during au pair meetings – another bond that lasts a lifetime.
On top of that, being an au pair is your chance to travel, travel, travel! No matter the length of their stay, from one to two years, au pairs are getting these miles in – from weekend road trips and family vacations, month-long backpacking and flight-hoping to visit friends, au pairs are crushing this travel bucket list, with California, Hawaii, New York and Grand Canyon high up in there.
What's more, they are doing so while living as locals and getting a unique insight into American culture, through life with an American family and as part of a local community for an extended period of time.
Last but not least, the au pair program is also a chance to further your college education by taking classes at an American college or university, but also to develop new skills and grow as a person through new responsibilities and traveling – just what you need to become the global citizen that you've always wanted to be!
2. If you are looking for the best summer experience of your life
Do you want to make the most of cultural exchange without committing to a whole year abroad? Are you looking to have fun while taking on new responsibilities? The Camp Counselor and Summer Work Travel programs are for you!
Both are summer-long adventures that offer a unique immersion in American life through engaging summer jobs, and the opportunity to discover the rest of America for an entire extra month once your term is over. This is the perfect option if you find yourself craving a new routine and scenery when the summer arrives – and are eager to flesh out your professional experience in an international environment and a new language.
As Camp Counselors, post-secondary students and youth workers get a chance to travel to the US and share their culture with American youngsters and teens in summer camps throughout the country. The duties of Camp Counselors? To guide campers between 7-16 years old in their daily schedule and join in on all activities: kayaking, horse riding, soccer, arts and crafts, sailing… The list goes on and makes for endless fun, but also means that, as a Camp Counselor, you get to know and love your little campers, share their laughs and scares, and help them have the best summer of their lives, too.
Not into camping? If you are a college or university student, the Summer Work Travel program is your chance to get a seasonal job in the USA for up to 4 months during your summer break. Often offered by resorts, restaurants, sports or cultural facilities, these positions are an opportunity for you to gain professional experience and boost your skills in a diverse environment, living as an American and making friends from around the world. This is the perfect option if you want to spice up your summer job and take it to the next level by relocating it abroad!
3. If you're in it to boost your resume
As a post-secondary student or recent graduate, starting building your career is probably your priority, but you would still love to take some time off to travel?
With the U.S. Intern program, you no longer have to choose! Interning at an American company allows students and graduates over 18 to gain meaningful experience in their chosen occupational field for at least 3 weeks, and up to 12 months. These areas include arts and culture, business and management, communications, public administration and law, sciences, engineering and many more… Whatever your field of study, your dream internship may actually be in America!
Not only is this program your chance to experience the USA from the inside, you will also gain a whole new perspective on your area of expertise, which will set you apart from your fellow graduates back home as well as on the international employment market. You will enhance your skills, get a unique insight into a new culture and work culture while sharing your own, gain an international network in your own specialty, and become a better professional through your contribution to cultural exchange. Talk about setting you up for success!
Interning in the USA doesn't mean that you won't get to travel though: once your internship is over, you will be able to enjoy a 30-day grace period to further explore America before heading back home. Whether you are into solo backpacking, road trips with friends or resort R&R in America's most gorgeous States after a few months of hard work, this extra month will be whatever you'll choose to make of it!
4. If you'd like to experience corporate cultural exchange
Are you curious to discover what cultural exchange is like at a corporate or institutional level? Do you have a knack at bringing people from different horizons together and wish to make a career of it?
As a post-secondary student, there is another opportunity for you to intern in the USA while trying your hand at corporate cultural exchange: joining a company or administration from your home country that operates in America. If you take a closer look, expat companies are more numerous than you think in the USA and offer a wide range of positions including trainings and internships in a variety of occupational fields.
This also applies to your country's administration: your embassy and consulates in the United States are sure to recruit interns for their administrative – of course – but also communication, cultural or scientific services. Internship duration usually varies from 3 to 9 months.
Whether you go for the public or private sector, landing an internship at a company from your home country that is operating in the U.S. is an incredible opportunity to experience cultural exchange behind the scenes, understand the economic or diplomatic relationship between your country and the USA, and help furthering this cooperation between them. It is a truly unique professional experience that will be an asset throughout your career – and will broaden your perspectives as you will also be engaging in your own cultural exchange on top of that, living like a local and traveling the USA during your time off. A well-rounded experience that will shape both your life and career!
5. If you want to bring out your inner adventurer
This may not be an option to work in the USA, but if you are not a student or a youth worker, and looking for a short-term travel experience in America, then you should make the most of the three months that you can spend in the USA as a tourist!
You will not be able to work during these three months, but with a well-planned budget and an adventurer's mindset, you are guaranteed to quench your thirst for the backpacking experience of a lifetime, breathtaking landscapes and unforgettable memories.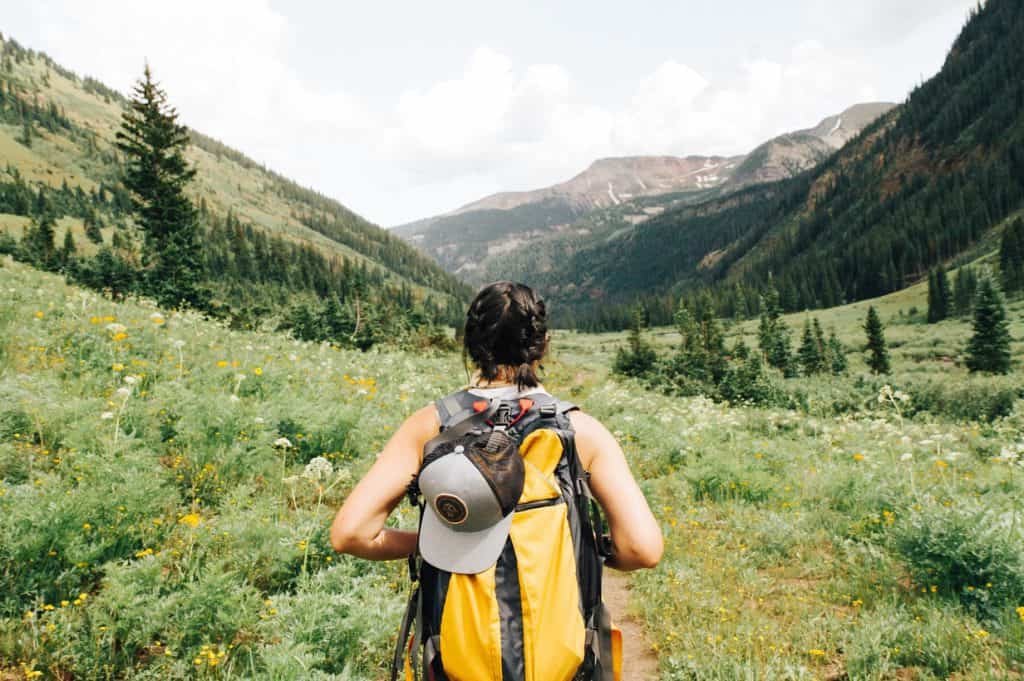 A country made by and for travelers, the USA offer a multitude of options to travel on a budget, from affordable flights, buses and car rentals to one of the largest networks of hostels and Airbnb places in the world. Just pick your itinerary, make some reservations, get excited and go!
Still considering your options to work and travel in the USA, or made up your mind already? Click here to learn why you should spend a year abroad in the words of those who have!