No matter where you're from, it's common to feel burnt out after graduating high school, or even during university. After all, you've been focused for so many years on your education that you're bound to get tired of formal schooling and just want to try something else!
But at the same time, it's important to keep up the momentum that comes with youth—and to maintain that drive to move forward in life and set yourself up for a successful future. There's the fear that if you take too much time off, you'll never end up getting back on the right career path.
Luckily, there's a solution to this dilemma! It's called taking a gap year.
A gap year is a fantastic way to continue learning about yourself and the world while taking a much-needed break from the formal classroom setting. Depending on where you go and what you do with your gap year, you can grow personally and professionally—while seeing a new corner of the world and meeting people from other cultures.
Working and living abroad in a foreign country for a year gives you a great mental break before diving back into your studies. And don't think for a second that a gap year is just a way to take a long vacation or simply relax for a year! A gap year is a once-in-a-lifetime opportunity to learn in a totally new way.
Instead of reading about faraway places and different kinds of people in your textbooks, you'll be able to learn about those very same cultures and groups of people by experiencing them in real life; by immersing yourself in a foreign place—and living like a local.
You'll also have the chance to improve your foreign language skills by spending an extended amount of time in a country where you're a non-native speaker. And developing your language skills abroad is a key skill that employers look for when hiring—because it shows that you're adaptable, multi-faceted, and brave.
There are so many different ways to take a gap year abroad—whether it's working odd jobs, teaching English, or even volunteering. But for anyone who wants to travel, learn, and grow while setting themselves up for success later in life, taking a gap year to be an au pair in the USA is the absolute best way to do it!
As an au pair, you get to spend a full year (or even more, if you choose to extend) working and living abroad on a J-1 cultural exchange visa. You'll stay with an American host family and care for their children—in return, you'll have ample opportunity to take classes at an American college or university, make new friends, discover new passions, try new things, and explore the USA.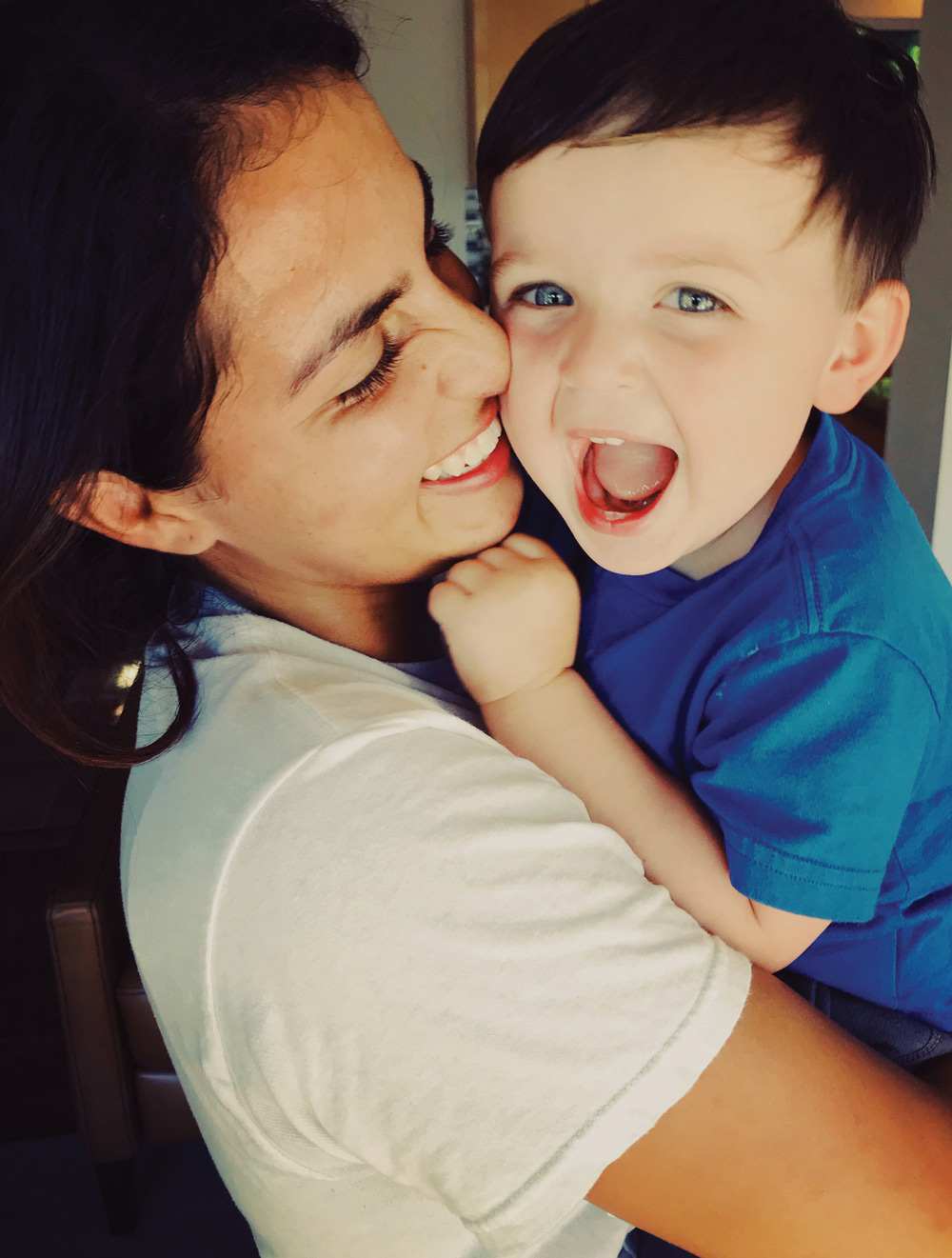 It's all the best parts of a gap year, rolled up into one!
There are countless benefits to taking a gap year, in terms of your personal and professional development. As an au pair, you'll meet new people and study/work with Americans—giving you the chance to grow your professional network. You'll also develop transferrable skills that can give you an edge in the hiring process once you do return home.
A gap year as an au pair will also allow you space to learn new things about yourself, and what the next chapter of your life will look like. By pushing yourself out of your comfort zone and into a gap year, you're proving to yourself that you're capable of anything—and you're developing the confidence and independence you need to succeed.
Best of all, the USA is an enormous country—so choosing to spend a gap year or two in America as an au pair means there will be endless opportunities to travel and explore. You can see mountains, oceans, lakes, national parks, forests, major cities, small towns, beaches, boardwalks, statues, skyscrapers, and more!
If you're feeling like you're unsure of your next steps—or if you're feeling like you simply need a break from formal schooling—then take a gap year to develop yourself and gain international work experience. It might just be the best decision of your life.