So you've decided you're interested in becoming an au pair! Congratulations—that's wonderful news. You're about to embark on one of the most fulfilling and exciting adventures in your life.
Now that you're ready to get started on this next chapter, you may be wondering how to become an au pair. The process is a thorough one—but it's to ensure that you're prepared for a safe, successful, and happy time abroad as an au pair.
For Cultural Care au pairs, you have the benefit of an au pair agency that is with you every step of the way. From filling out your online application to matching with the right host family for you, Cultural Care is there make each phase of the process as simple as can be.
To get started becoming a Cultural Care au pair, follow these 4 easy steps:
Step #1: Attend a free information meeting
First things first—to be an au pair, you'll want to gather as much information as possible. This means attending a free information meeting either online or in a city near you.
Cultural Care Au Pair hosts information meets on a regular basis all year long. You are welcome to attend one at any time. You're also more than welcome to bring along a parent, sibling, or friend if you want someone else there listening and learning with you.
At an information meeting, you'll meet former au pairs who can answer your personalized questions and give you a firsthand glimpse into what au pair life is really like. It's your best chance to learn about the ins and outs of the au pair program, as well as meet local Cultural Care representatives that can help you when you're further along in the process.
If you are curious about au pair life and would like to find out more, then we strongly encourage you attend an information meeting near you. Sign up for one today!
Step #2: Fill out your online application
The next phase of the process is completing an online au pair profile, which is required for the matching process. You can start working on your application any time—and we believe the earlier the better!
A thorough and personally detailed au pair profile is the absolute best way for you to find your perfect host family. The more information you can provide, the better chance you'll have of finding a host family that is well-suited to your interests and needs.
You'll be asked to list your previous childcare experience, as well as your work and school background. You'll also have space to write about your personal hobbies, interests and talents. Again, be as detailed as possible! Show them what makes you special.
In addition to the information requested in the online profile, you'll also need to provide:
At least three non-family references
A personal letter to the host family
Photos of you that best describe you and your life
A form completed by your doctor confirming that you are healthy enough to participate in the program
Copies of your secondary school certificate, driving license and a criminal background check showing no criminal activity
Be sure to includes pictures that showcase your personality, so host families can get a glimpse into what life with you as their au pair would really be like. And remember to always be honest and candid in your responses—at the end of the day, you want to match with someone who aligns well with your lifestyle, communication style, and expectations.
Step #3: Find your perfect host family
After you've completed all your application materials, you'll move on to the matching phase! We offer a flexible and highly-personalized process to help you find the right host family for your time in the USA.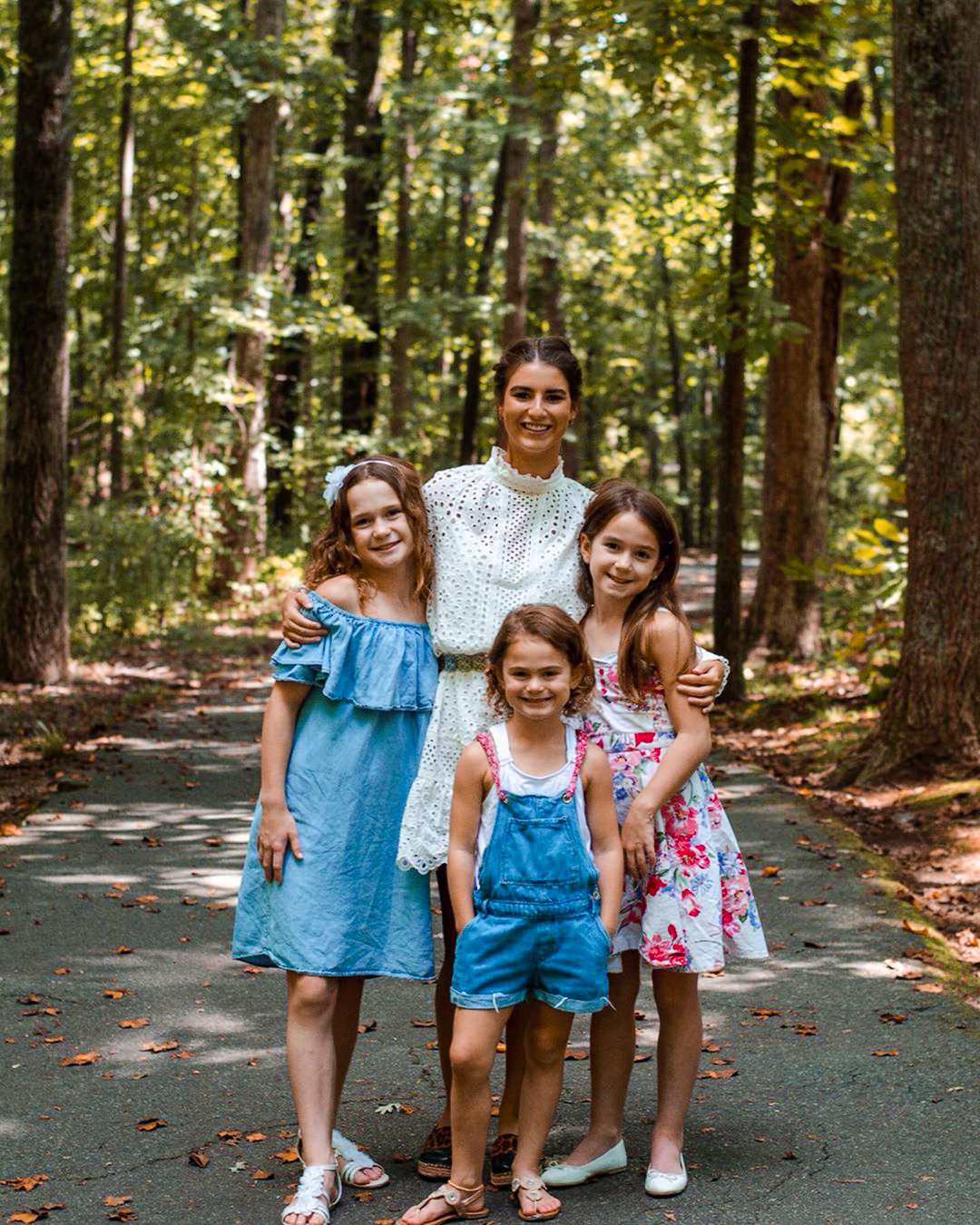 The matching process can take some time, but it's important to remember that it will all be worth it in the end. Your Cultural Care team will walk you through the process step-by-step, and will help you land on a family that will make you feel excited and safe.
Once you've finalized with a host family, we'll also help you prepare for your time abroad through various training materials—including an online Get Ready Workshop and a series of online courses that will ensure you're ready for life as an au pair in the USA.
Step #4: Finalise your visa & travel arrangements
Last but not least, you'll be guided through the process of securing your visa and arranging for your travel to your American host family.
The only legal way to be an au pair in the USA is through the J-1 visa, which is valid for 12 months followed by a 30-day grace period (allowing you to continue traveling in the USA). Cultural Care will provide you with all required documentation for your visa application and will guide you through the whole process.
All you'll have to do is arrange a visa appointment at your local U.S. Embassy and complete a personal interview. When you pass your interview, your visa will be issued.
For your air travel to the USA, Cultural Care will take care of all arrangements. Most au pairs travel on a flight with other au pairs who are departing from the same city in your home country. If you're nervous, you can rest easy knowing that program representatives are there to meet you at your arrival airport once you land!
Once in the USA, all incoming Cultural Care au pairs will spend their first week at the Au Pair Training School outside New York City. You'll spend time learning what it means to be an au pair, meeting people from around the world, and acclimating to American life—all before you begin the final (and most exciting!) leg of your journey: Meeting your host family!
Becoming an au pair is a process that can at times feel complicated—but with an au pair agency like Cultural Care Au Pair helping you every step of the way, you'll feel calm and confident knowing everything is taken care of. And you'll be able to focus on the fun stuff: Planning the next year (or more!) of your life as you travel, learn and grow in the USA!