Saturday nights in America are special – they're a precious chance for people to leave the stress of the workweek behind and simply have fun with loved ones. Whether you decide to stay in or go out on the town, there are countless awesome things you can do on a Saturday night. Here are 7 top favorites for you to try:
Pizza and Bowling
Enjoy not one, but TWO American favorites on a Saturday night! Bowling is a great way to get out of the house, meet up with friends and stretch your limbs. The sport has really grown in popularity over the years, with more bowling alleys popping up around the USA than ever before. Bowling is an individual sport, but everyone waits their turn in the same area – near the end of the lane. So there's plenty of opportunities to socialize with friends, snap some pictures and enjoy some food and drink while you wait to crush it on your turn at the pins!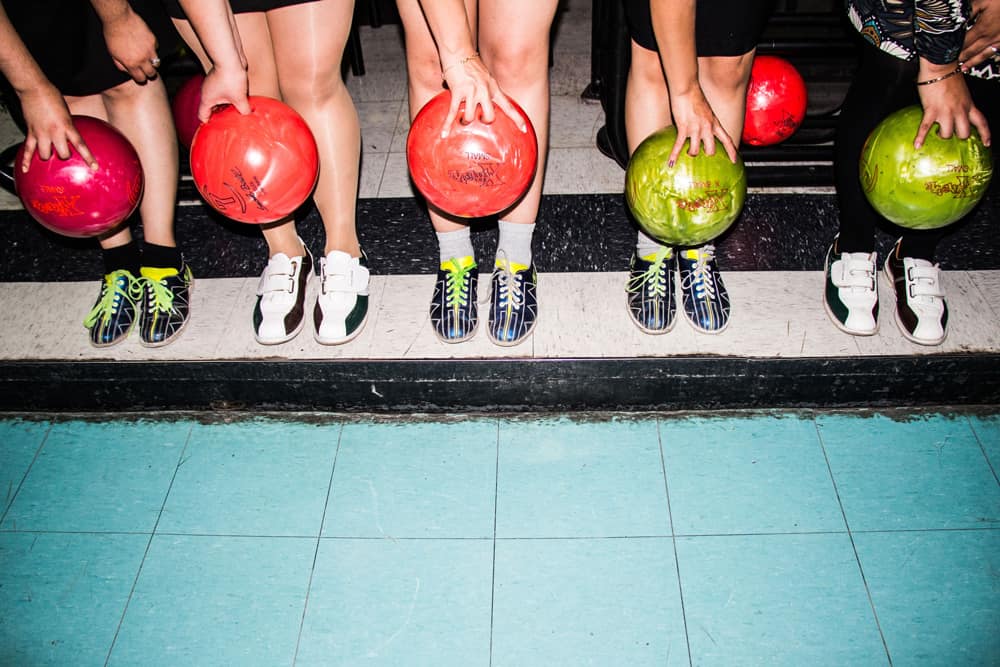 Where you grab your pizza is up to you – many bowling alleys serve food and drinks that you can enjoy near your designated lanes. Others have restaurants attached to them, like the popular pizza & bowling chain Flatbread Company. Another option, of course, is to grab a slice at your favorite local pizzeria before making your way to the alley. Don't be afraid to indulge in a few slices – after all, you'll work off all those carbs when you beat everyone on the lanes.
The Movies
Going to the theater to see a new movie is a very American pastime – and a great way to kick back and relax while still getting out of the house! There are different tiers of movie theaters throughout the USA, and some have more amenities than others. If you're looking for Saturday night dinner ideas, there are movie theaters that provide a full dining and drinking experience along with the movie itself. You'll enjoy reclining seats and waitstaff who serve you your order right in the theater – that way, you don't miss a moment of the film.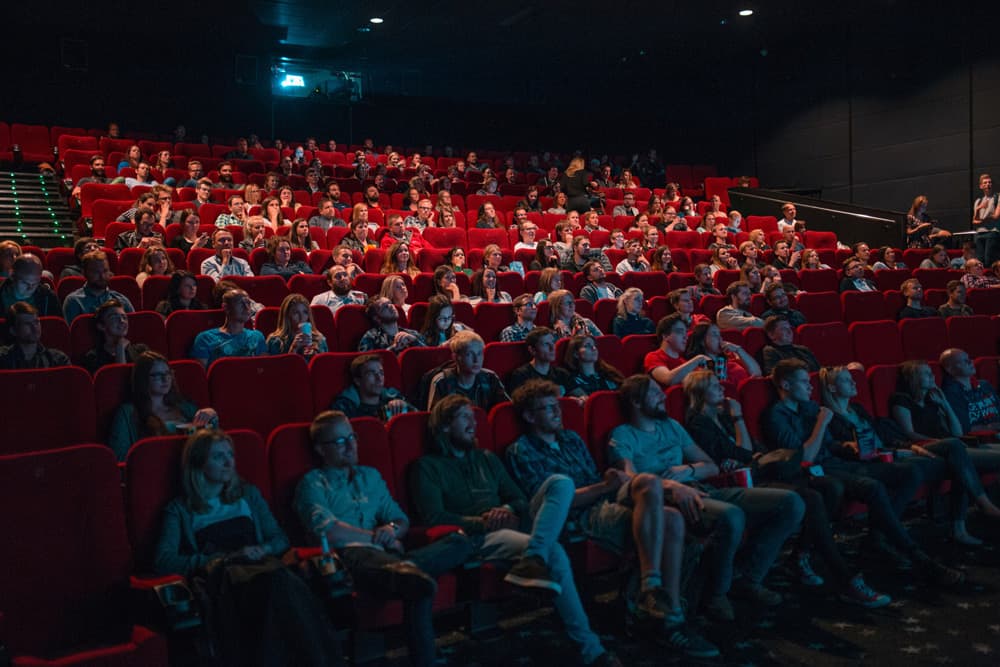 Of course, you can go the traditional movie theater route; just be sure to grab some snacks before you enter the theater. A big tub of buttered popcorn is an American favorite – and it's perfect for sharing with your buddies! The beauty of going to the movies is that it allows you to see the latest blockbusters on the big screen. So if there's a new superhero flick that you've been eager to see, the movies is the best place to see it!
Karaoke Night
Before hitting up the karaoke bar with your friends, consider swinging by Starbucks or another coffee spot to get your caffeine fix. You'll want your energy levels to be high for when you take the stage and wow your friends with your musical chops!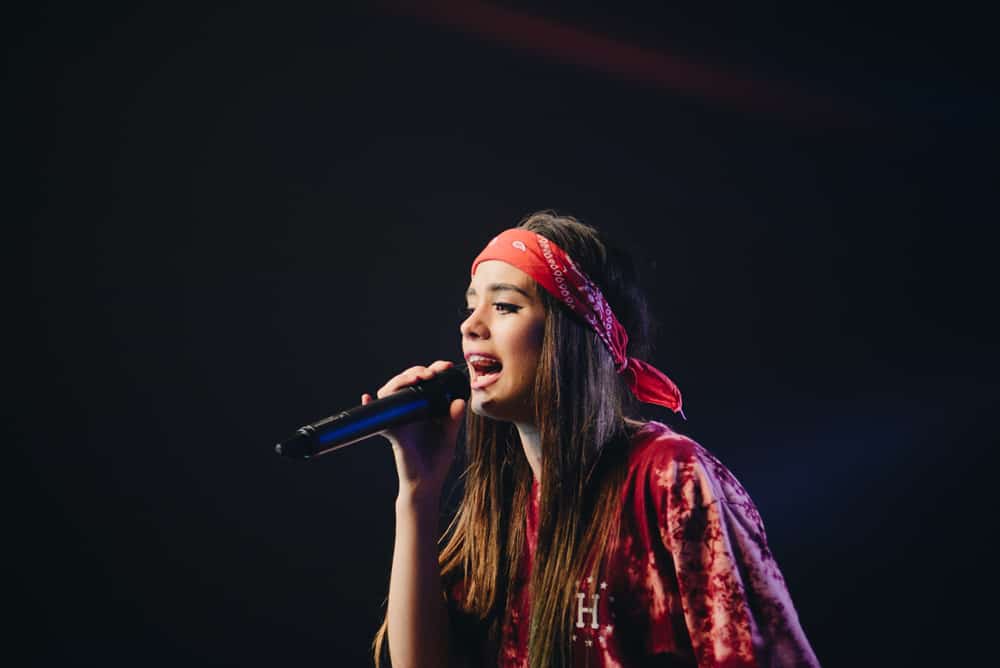 Karaoke is not a uniquely American experience – after all, the word translates to "empty orchestra" in Japanese. But in Japan, karaoke is often set up in private rooms, so your friends are the only ones hearing you sing. In America, public karaoke is the preferred way. You'll sing in front of friends and strangers alike; and the best part is, you'll make new friends from it! Karaoke is a fun and fearless way to get out of the house and make memories on a Saturday night. Just make sure to put some serious thought into what song to sing – the better you know it (and the better you can sing it), the more you'll impress the crowd.
Nature Escape
If you're a nature lover, a Saturday night can be a great time to get outdoors and spend quality time with friends. Many Americans spend their weekends camping or hiking, making for a relaxed Saturday night around the campfire or even in a pitched tent. If you're in a climate that allows for it, spending an evening on the campground playing games, toasting marshmallows around the fire and listening to music with loved ones can be the best way to unwind.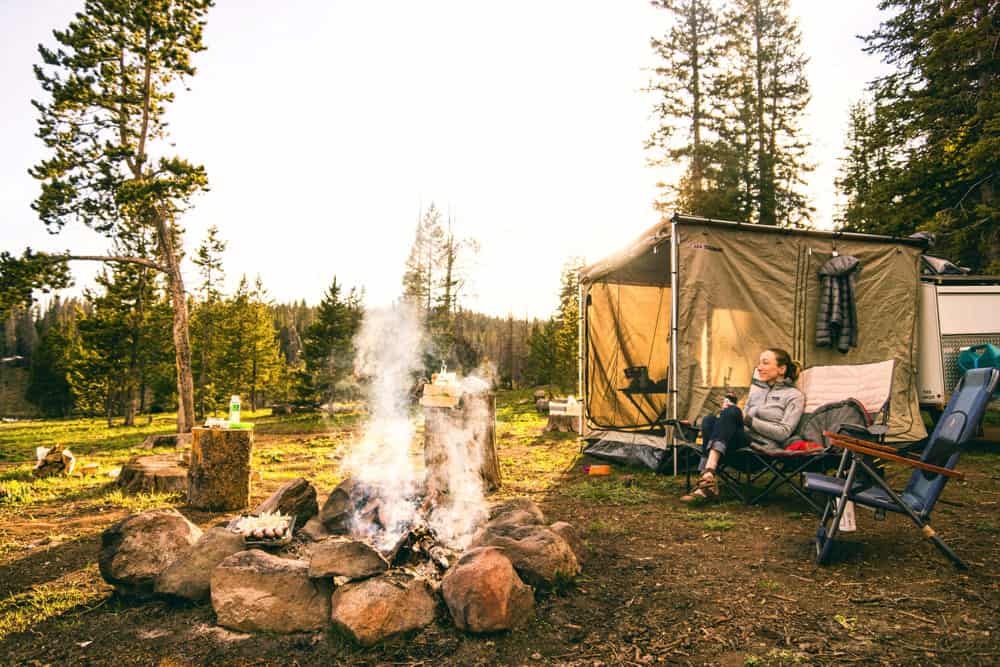 Saturday night ice skating dates are also a great way to spend some time outdoors. When winter arrives and the holiday season begins, grab a few friends and head to the closest outdoor ice rink. There you'll be able to rent ice skates and skate around like you're the star of a holiday movie! Many ice rinks sell hot cocoa, too – so if you're feeling chilly, you can warm up with a nice chocolate drink. Last but not least, if you're in a rural area of America (not too close to the neon lights of major cities), you can spend a Saturday night stargazing. Outside under the stars is a wonderful place to bundle up and bond with friends.
Netflix Binge
Sometimes, despite all the best Saturday night ideas of things to go out and do, you really just want to sit down on your couch at home and relax. There's nothing wrong with that! In fact, plenty of people in the USA prefer to spend their weekends at home with their families, catching up on their favorite TV shows and doing stuff around the house. That's why a night of Netflix bingeing can often be just what the doctor ordered after a long workweek.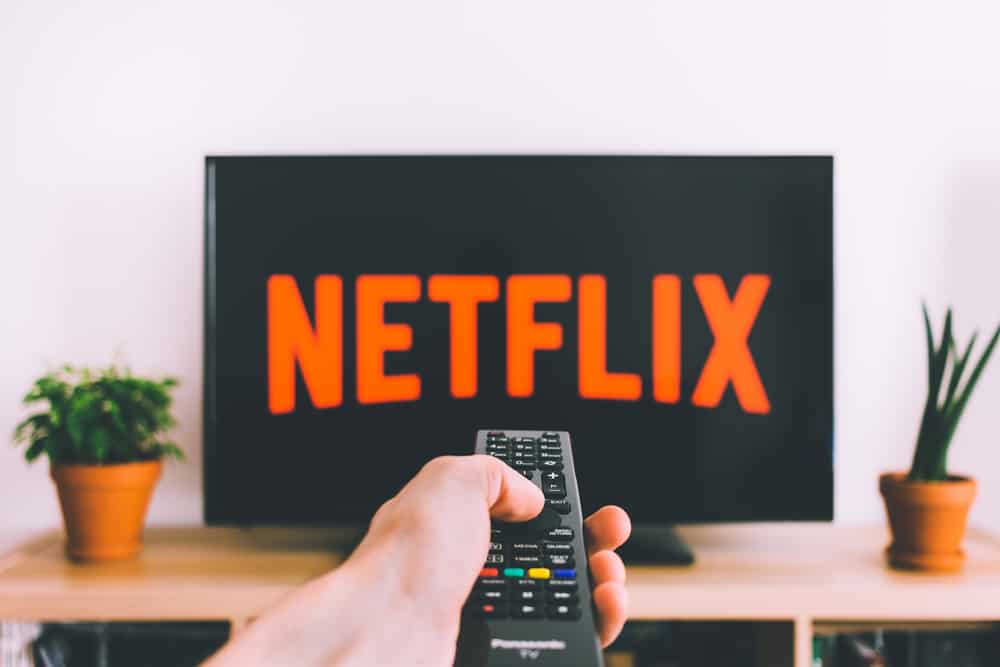 Grab yourself some snacks – maybe microwave popcorn, or homemade ice cream sundaes! – and set yourself up in the living room for a few hours. Maybe there's a new TV series you've been meaning to watch; or maybe you're only a few episodes away from a season finale. Regardless of what you choose to watch, there's something deeply comforting about spending some time in another world with characters you love and care about. If you're looking for some TV shows to help you improve your English while in the USA, check out these!
Dinner and Paint Nite
A great new trend popping up in cities all across America are Paint Nites – think of them as art classes at local bars and restaurants. They're a chance to throw on a painting apron, sit down with some friends, drink some wine or cocktails and let your creative juices flow! Paint Nite always comes with an instructor – someone who will walk you step-by-step through your painting process so you can create a masterpiece. Then, you're free to take that masterpiece you painted home with you, as a special token of your Saturday night out.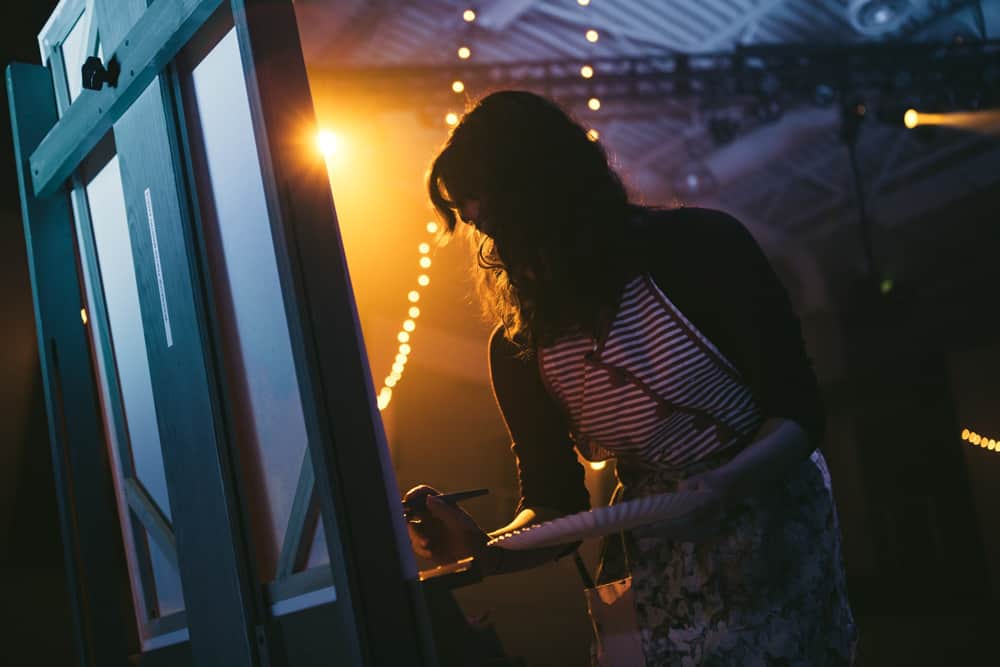 If you're looking for some Saturday night dinner ideas before getting to your Paint Nite outing, consider swinging by some American favorites like Cheesecake Factory, Panera or TGIFridays. If you're looking for a fast food experience, you can't go wrong with a quick stop at In & Out Burger. And of course, for a truly authentic American meal, visit the local diner!
Dancing
Nothing relieves stress and releases endorphins like dancing a Saturday night away! Grab your friends, get dressed up and hit the town for some fun. Dancing at clubs is a common pastime – especially if you're looking for things to do on a Saturday night in a big city like NYC. Of course, house parties are always good for dancing, too, as long as someone creates a killer playlist!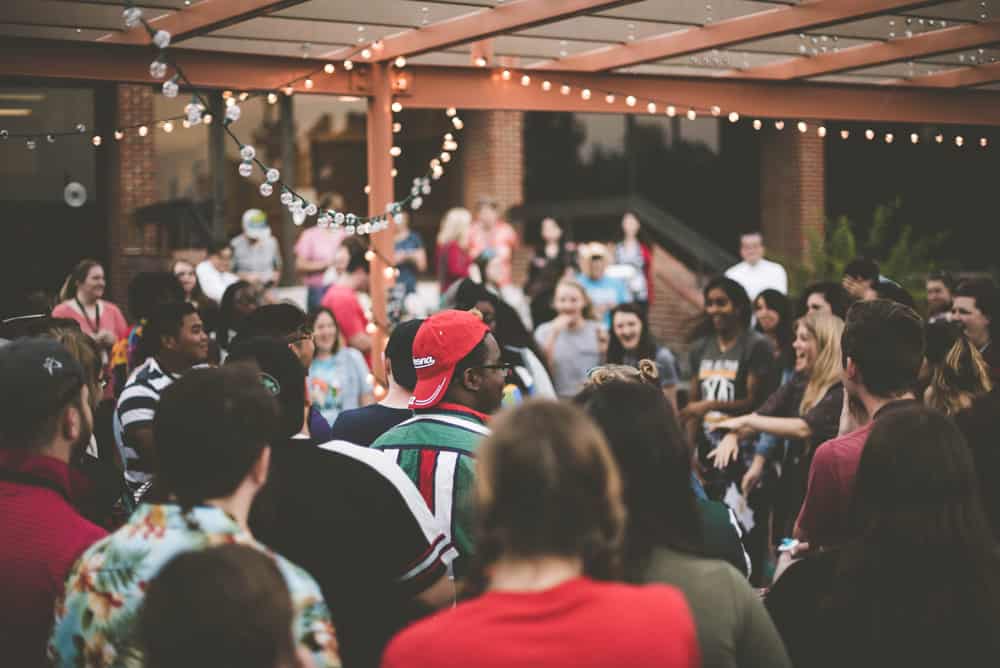 If you want to get your dancing fix, another very American thing to do is throw your own party! Some theme party ideas to get you started are dancing through the decades or even a Hawaiian luau. Regardless of whether you host a party, attend a party or hit the clubs for a night out, dancing is a great way to get some exercise, show off your sweet moves and make friends.